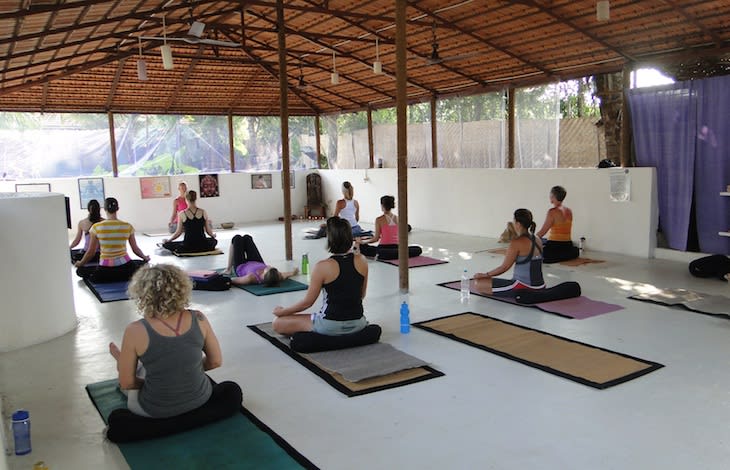 For particular actions in our life, we know exactly when we are ready because nature or social conventions taught us so:
kids are ready to go to school when they turn 6 or 7
cherries are ready to be picked when they have a reddish color
the baby is ready for the night sleep after being fed
you are prepared to teach after you have successfully graduated a teacher training.
However, when you decide if you are ready for a yoga teacher training or not, age, nature or social conventions are not criteria at all: not even the "age" of your practice, what the others say about you or if it is a "Yoga season" or not. Young or experienced, yoga beginner or super-advanced, you will find a Yoga teacher training that suits you as soon as you feel you are prepared for such a course.
How do you know precisely when you are ready for a yoga teacher training? Sonja Appel, Founder and leading teacher at Sushumna Yoga in Goa, India, affirms that a student knows s/he is ready for Yoga Teacher training by looking at the burning desire to dive into the eight limbs of yoga:
"Of course one needs to have a burning passion (rajas) and true desire to embrace all eight limbs of yoga, not just the asana practice which is only one of them. This should be considered before embarking on any Yoga Teacher Training. I think that it is more important to have a daily practice or start doing one than the ability to do advanced asana, although a certain level should have been attained, at least a level two in classes. However the ability to have an open mind, strong body and a great desire to learn and good knowledge of how your body feels when practicing asana is a great starting point too."
For those of you who have discovered in your heart the burning passion for Yoga and feel ready for Yoga Teacher training in India, at Sushumna Yoga; there are two upcoming events that may interest you:
1) Sushumna Teacher Training – 300+ Hours

Dates: 3rd November  to 1st of December, 2013
Place: Sushumna Yoga retreat in Goa, India
More information: Click Here
2) 100 hours Yoga Immersion 
Brief: Yoga Immersion in Vinyasa and Yogic philosophy with Shree pandit Anand acharya semalty and Sushumna yoga founder Sonja Appel.
Dates: 12th to 26th January, 2014
Place: Sushumna Yoga retreat in Goa, India
More information: Click Here