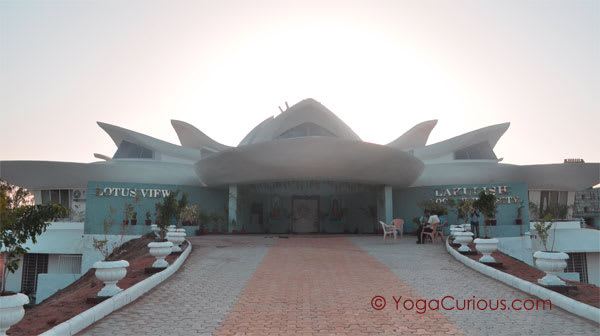 Tomorrow on 21st June, entire world is going to celebrate International Yoga Day,  One this occassion, I am going to share more information about India's first yoga university which was inaugurated by Sri Narendra modi ji in 2013. Being a Yoga practitioner, I visited Lakulish yoga university to inquire about courses and syllabus offered by them. Here is the information about Lakulish Yoga University that will help you to enroll for your favorite yoga courses offered by them.
University Campus:
India's first yoga university is located at S.G.Highway that connects Ahmedabad with Gandhinagar, the capital of Gujarat and just opposite to Nirma University. Structure of the campus is very attractive; it gives good feeling and peace of mind.
Location:

'Lotus View', Off: Nirma University, Chharodi,
S.G.Highway, Ahmedabad – 382 481
Phone: +91 79-65445678
Website: Under Construction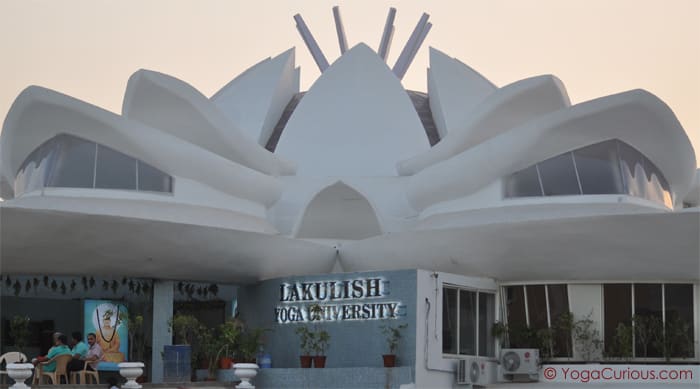 Courses offered by Yoga University
Updated on 20th June 2016
Currently they are offering differences as mentioned below:
Phd programme
Graduation programme
Diploma programme
Under graduate programme
You can learn more about all different courses offered by the university by visiting official website: https://www.lyu.ac.in
Application form: https://www.lyu.ac.in/admission-application-form-new-2014.pdf
Old information published in 2013:
University is offering part time and full-time certification programs, Diploma programs, Undergraduate program, and Graduate program in two different streams.
Stream 1: Hatha Yoga, Laya Yoga and Raja yoga
Stream 2: Karma Yoga, Gyan Yoga, and Bhakti yoga
Student will have to choose one of these streams according to their interest. Stream 1 is specially designed for the student below age of 35 years. And stream 2 is suitable for any age group.
Checkout this brochure provided by university staff to learn more about Curriculum, Syllabus, Faculty, Pedagogic method, Language of instruction, fees structure, certification and program level.
Note: Currently they are not offering any short term yoga courses / classes. As per their instruction, they will soon start offering such class. I will update this article as soon as I will get any information in this regards.