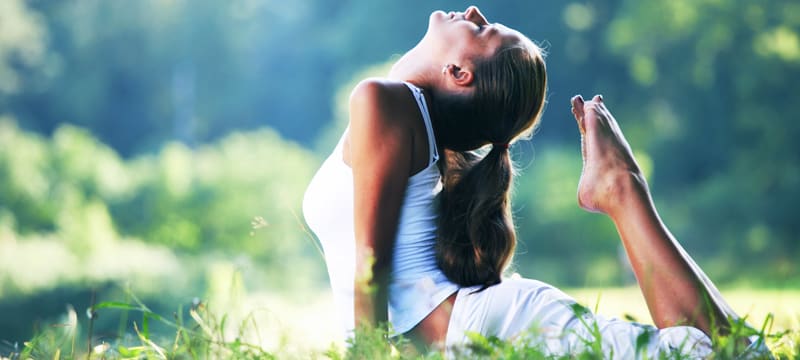 Women are quickly discovering the comfort and versatility of yoga pants. They're not just for wearing to yoga, anymore.How have they become everyone's favorite? Well, not only are they super comfortable, but once you find the perfect fit, it's hard not to wear them! They're great if you need to get out the door and head quickly to the gym, and they look fantastic when you're out during the weekend too! These versatile pants are great wardrobe staples. In recent time, yoga pants are not limited to only workout but many girls buy them to looks hot. If you love your yoga pants (or aren't' yet convinced) enjoy this short list of everything you should know about your new favorite clothing article, and how to make quality purchases that stand the test of time.
Wear Quality Yoga Pants for Durability
There are many websites where you can buy yoga pants for an affordable price, but if you know the saying 'you get what you pay for' this sentiment is actually true. Cheap yoga pants made of solely of cotton can wear out quickly, increasing the likelihood of developing holes or tears during your workouts. For quality yoga wear, look for pants that are made of a mix of cotton, spandex, nylon, or polyester. Stretchy synthetic materials give your pants a smooth, silk-like finish. Sweaty Betty is one of such website where you will find huge collection of yoga pants and clothing which are durable and high quality products can be worn again and again without wearing out quickly. I purchased Ashtanga yoga leggings 2 months back and I feel very comfortable wearing this pant during workout. Apart from this, there are different leading yoga brands like Gaiam, Manduka, Teeki etc… offers great yoga pants in different sizes and colors.
Different Types of Yoga Pants
Believe it or not, there are several different types of yoga pants available in market. You should buy the type that works best with your body type and goes with the type of fitness activities you enjoy the most. Traditional boot cut and flared yoga pants with waistbands are ideal to pair with flip flops, running shoes, flats, or even Ugg boots. You can wear them during the weekend while running errands or even for a brisk afternoon walk.
Fold-over waists on yoga pants are made to provide coverage, style, flexibility, breath-ability and versatility. They come in full-lengths or cropped Capri style, and can be worn with a dress or workout top for a variety of fitness activities. Low-rise waists are another option – try on a variety of different styles and see what works best for you!
Recently we published a review about Teeki Yoga pants that produces an Eco-friendly yoga clothes made-up from 100% recycled water bottles. Their cloud yoga pant is one of the most popular products at YogaCurious.
Washing Techniques for Yoga Pants
With proper and correct care, yoga pants that are made well can be kept in excellent condition for a very long time, even years.Look closely at the care label before you purchase your yoga clothing. Many companies will instruct you to wash your pants on a delicate cycle in warm or cold water. Further, instead of drying the pants, laying them out to dry will help prevent piling and shrinkage (even though quality pants should never shrink). Also, don't wash your cotton yoga pants with other clothing made of cotton because they will wear down and the material will pill. Take care of your yoga clothes and they will be in your closet to stay.
Did we miss something? why don't you share your experience in buying best yoga pants with us?