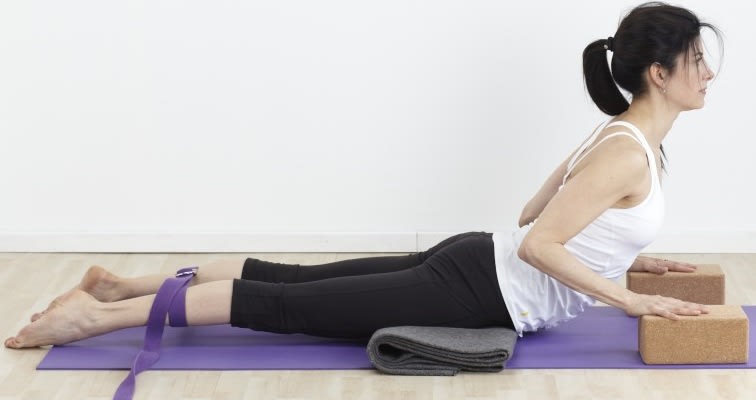 In our today's interview with Rana Waxman, you will learn about benefits and importance of Yoga Therapy in our life based on her vast experience as a certified yoga therapist and yoga teacher.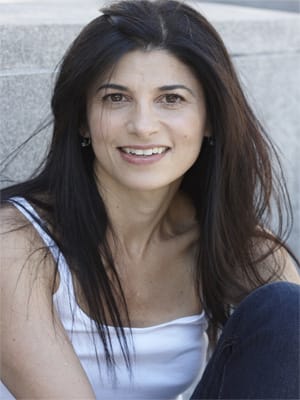 Rana Waxman is a certified Yoga Therapist and doing Yoga since last 20 years. Rana learned Yoga under the well-respected teachers from USA, Canada and India. Currently she is teaching Yoga which is known as Apana yoga and her favorite pose known as Yapana® Stretch One on One.
She is known and modern yogini and her area of expertise is, Yoga Therapy and its application as medical therapy. Rana has organized numerous workshops and teacher trainings program internationally at the E-RYT500 level.
Yetta: Namaste Rana, Can you tell our readers about how you started your journey as Yoga Mentor?
Rana: I came to Yoga through the back door in the 1980's. By that I mean, that my first experiences were not in group Yoga classes, but rather through reading Yoga texts and studying it more as a spiritual discipline or path.  A few years later, I was introduced to meditation by my first mentor, a Zen practitioner who also taught me Pilates one-one. That was my initial taste of the 'mind/body' concept. He left to go to France and suggested I find a Yoga teacher, which I did. My Yoga Teacher was a mentor in the true sense, and from there I became more familiar with the complete system of Yoga including postures, breathing and so on. Being a mentor myself seems natural, since I have had them and felt such an impact. I took many "teacher trainings" and workshops along the way to today, but I did start to teach immediately, and started to specialize in private yoga therapy classes.
Yetta: What is your source of motivation for doing this extremely good work in Yoga industry?
Rana: There are a couple of prominent reasons for my motivation. I believe we are either motivated to be excellent or not. I also believe that a good Teacher is always an on-going student. Lastly, as Yoga evolves, becomes more relevant, and informed by so many modalities, I feel like we, as teachers, need to do the same. Stay elevated, inspired and informed, in order to transmit that. I think we have that duty.
Yetta: What do you love the most about teaching Yoga?
Rana: Healing and growth continue to impress me both personally and professionally.
Yetta: According to you which are the greatest health benefits of Yoga?
Rana: I think this boils down to each one of us being able to find Yoga practices that will lead us into the healthiest version of oneself ~ it is a practical method for living our own life well. However, if I had to choose one 'benefit' it would be the goal of Yoga itself which is a calm mind.  All healing takes place in silence. It is hard to manage modern day stress and stressors without some strategy for staying peaceful.
Yetta: Can you explain Yoga Therapy in simple words to our readers?
Rana: Yoga practice can either harm, heal or not really affect change.  Yoga therapy implies that the practices are appropriate/right/meaningful to the student.  I try to teach so that I am not cueing students in any rote way, I prefer to teach alignment based skills that help each person find the posture from their own body, with good anatomical and biomechanical movements.  I think Yoga in its generality has become way too fitness based like the old style aerobic classes where the instructor calls out moves. Form is taking over for function. Unfortunately this leads to a mentality of "I have to fit in" which can lead students to injure themselves in the process. We, as Yoga Therapists, have broad training in terms of modifications, teaching methods and how to apply Yoga as a healing methodology for different conditions, including general stress and anxiety, but we don't go by a one flow fits all approach.
Yetta: What are the benefits of Yoga Therapies and why it needed?
Rana: I think Yoga Therapies reminds us that Yoga is after all, a healing discipline.  I see many students come to me with torn rotator cuffs, hamstring pulls, back pain, and other issues that have developed from fitness based Yoga classes which focus on speed. This is not to say that Yoga Therapy is all gentle. It is not at all the case. However, we would tend to build intensity through the strategic placement of props to encourage alignment and we also tend to include components of Yoga like breathing, meditation, restorative yoga so that the practice is balanced. At least I do. As well, Yoga is being used as a support for many different conditions and as prevention and cure ~ so it is more than just being a cult of the body, and everyone can find practices that are manageable which makes staying healthy so much more accessible.
Yetta: Important Yoga Props (accessories) you recommend for Yoga learner or beginner.
Rana: My pet peeve is a yoga mat that is not really sticky. A good mat is the essential prop. You can roll up the front to take pressure off the wrists. You can fold it. A beginner is likely to be stiff so I would suggest at least two good quality cork yoga blocks, an 8 or 10 foot yoga belt. The wall is a great prop and usually we have blankets at home that will qualify as useful. If you can get a standard size yoga bolster, some foam blocks and a blanket, great.  A yoga 'chair', wow, awesome. Use what you have at home, though…get creative. Props will make you feel comfortable and help you feel the benefits of what you are doing, keep you in a safe range of motion for yourself.
Yetta: According to you what is the contribution of Yoga in Medical world?
Rana: I think we see the respect for Yoga growing as science and scientific studies back up the benefits of a Yoga practice, or set of practices. This respect just keeps feeding our view of Yoga as a complement and/or alternative to medicine. The partnership gives people options for taking care of themselves, and for seeking out health and well-being themselves. We tend to think less "what do I take for this" and more, "what can I do for this" which is empowering for the ABCs of health related issues (anxiety, backpain, cancer etc). We also see Yoga appealing to different populations which is positive.
Yetta: Please share some information about your brand, books or about your website.
Rana: To learn about me, I invite you to visit www.ranawaxman.com.  I have been the student of some excellent teachers, and the teacher of some excellent students. Presently I am a mentor for, and teaching  the Yapana® Yoga style which is a balanced blend of vinyasa, alignment and core strength, and restoratives and relaxation. Coupled with this, I have a 20 year background in massage, trigger point therapy, myofacial work, reiki, acupressure and other modalities so I come at teaching yoga from this blend. I recently came out with the YOGA MIND cd, which is a compilation of relaxation, visualization, meditation, breathing; portable peacefulness that can be practiced on its own or to accompany a physical practice. I funnel insight into my blog, and my Facebook page. I write for MindBodyGreen, Lole, Elephant Journal to share my inspirations and am available for workshops and private yoga classes.
Yetta: Say few words for our readers
Rana: If you are reading, it means you are curious about Yoga and I want to thank you for taking the time to do so. I am grateful to my Teachers for shedding light on my Path, and wish for you, the same inspired journey. Please feel free to email me at  Rana@ranawaxman.com. Namaste, Rana