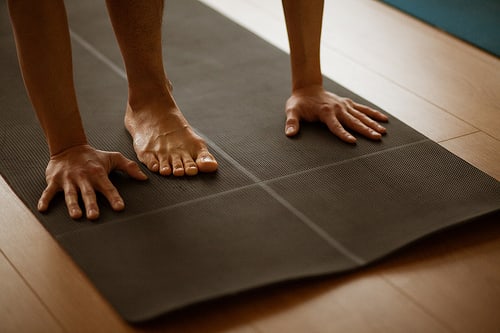 Recently we receive a question from one of our yoga blog reader. She is diagnosed with Plantar Fasciitis. She is yoga instructor and very much familiar with benefits of yoga. Here is her original question.
I have asked this of other Yoga experts. I am a Yoga instructor and have been diagnosed with Plantar Fasciitis. It is quite acute to the point of being in pain when I am on my feet. I teach Yoga but am not practicing standing poses due to the pain. How would you address this other than the usual ice, rest, etc. I am not doing any radical stretches of the fascia since this exacerbates the pain at this point. I do know that ultimately certain poses which hurt now, would be beneficial. What can be done in this acute phase and is yoga contraindicated.

Thank you!
YogaCurious Reply
As you are yoga instructor, you know how to practice yoga and at what extant you should stretch your body. It is always advisable to discuss with your physician about your yoga practice. He can suggest best possible alternatives and cure that can help to relive from Plantar Fasciitis.
I did some research for online reference and found the same question and its answer on BikramYoga.com's FAQ section cited below: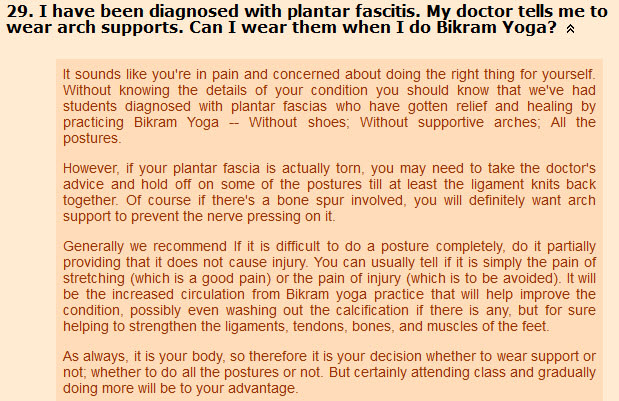 Dear readers, if you have better solution of this question or want to share your experience with us. Please write them here in comments.
Namaste!
Image credit: https://www.flickr.com/photos/lululemonathletica/