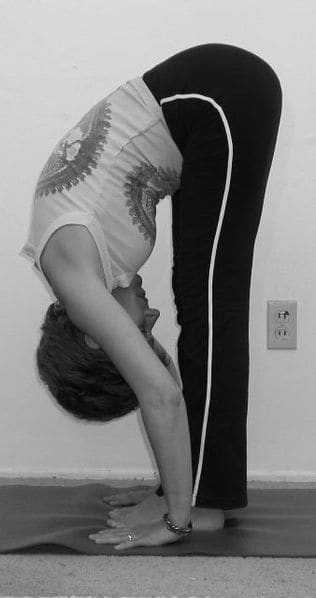 Recently I came across this wonderful forum discussion where a guy who is trying to perform "Uttanasana". Unfortunately, he was not able to perform the complete pose. According to him, he tried some suggestions from Internet but still not able to complete the Asanas.
Here is the original question:

This question raised various important points in my mind and I am sure many of you may have the same question.
At what extant one should focus on stretching?
What if we cannot perform the exact yoga pose?
Is yoga still beneficial if we cannot perform the exact yoga pose?
And many more questions!!
We at YogaCurious took interview of Yoga Experts around the world and we found that. Yoga is not just a stretching and one should not cross their comfort zone. One needs to start from the base and have patience to achieve the desired result. You can't become expert over night. You need to learn playing with yoga!
Here I took one answer from that forum: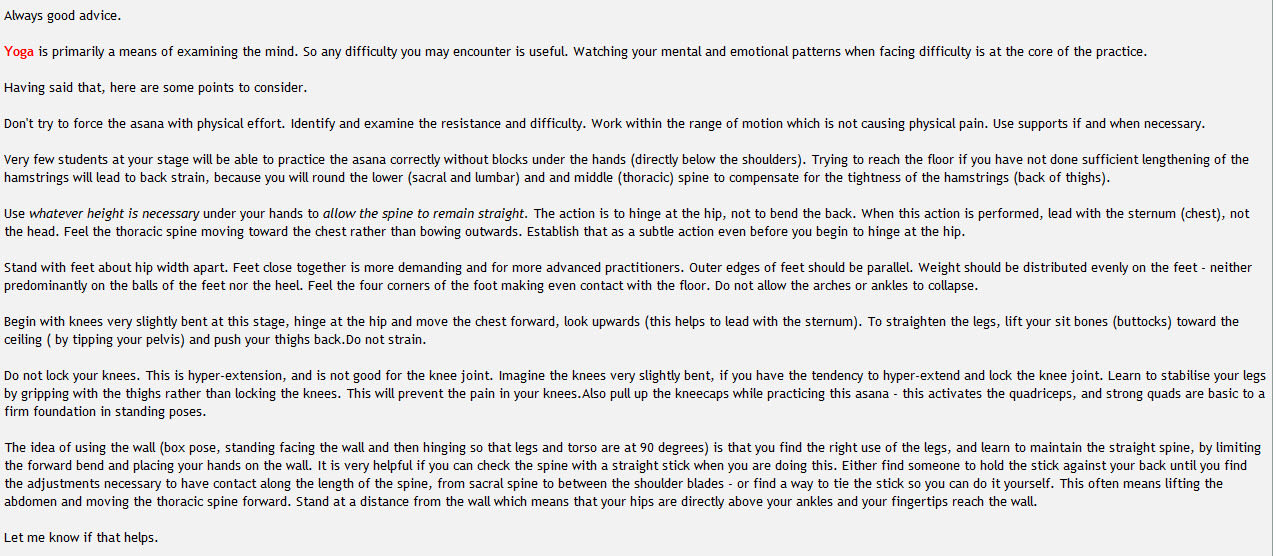 According to you, what should be the best way to learn difficult yoga pose? Share your views by comment.