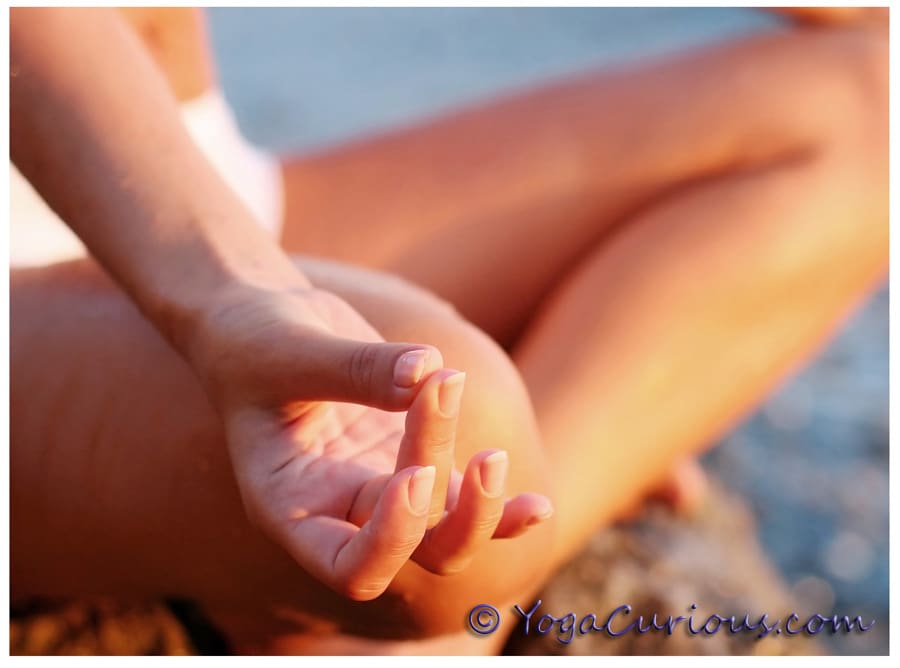 There are millions of Yoga DVDs available online. Which one is for you? Don't worry; we are here to help you out. Now, our team come-up with a list of six most magnificent yoga DVDs for beginners, intermediate and experience yoga learner. Make sure you read highlighting fact in all yoga DVDs in this article, which will help you to choose the best for you or your loved one.
List of best yoga DVDs
Yoga For Every Body DVD by J.J. Gorrmley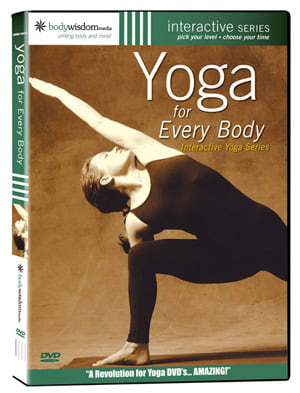 JJ Gormley's warn and laissez-faire style of guidance encourages students to expand their physical, mental and emotional limits with the help of Yoga. This DVD will totally reform your yoga practice, relieve your stress and make you stronger and flexible. This is designed according to your needs and convenience that will make you into shape. It will guide you about how to stretch, relax and breathe well. The practice range of this DVD is from 15 to 75 minutes. Yoga for Every Body allows serene and powerful experience to everyone, from the beginner to advanced students.
Highlighting facts of this yoga DVD
Improves your targeted areas flexibility.
Offers strength building practices
Provides relief in Back, neck pain as well as headaches
Best Relaxation therapy that will rejuvenate you.
Om Unplugged by Victor Demko: A Step by Step Guided Meditation for Awakening & Self Realization
With the OM Chanting, this Audio DVD shows you how to put down a sound foundation for success in your personal and professional life by the content-building processes. By using simple steps, assignments and examples, it teaches you ethical and highly effective sound modulation and chakra sound placement.
Highlighting points of Audio DVD of Guided meditation
Top class body placement of the individual sounds
Prevailing meditation technique of light used by many spiritualists
Guides you about how to intone the component sounds of OM into the charkas
With this 63 Minutes, you will easily internalize the vibrations and instantly put them to use. It improves your awareness and realization of the Divine presence for the renewed zest of life.
Shiva Rea: Daily Energy – Vinyasa Flow YogaDVD by Shiva Rea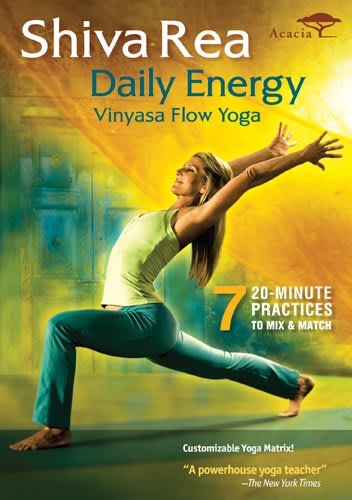 In this Yoga DVD Shiva Rea teaches you about how to restore energy, strength, and balance every day. This DVD includes 7 workouts that will help you to fit yoga into your busy life every day. This is the total package of 7 practices of 40 and 60 minutes.
Highlighting points of this Yoga DVD
Numerous creative variations on the classic poses
Offer divine understanding of the elemental energy
Body Awareness
Have some great backbend sequences
Power Yoga – Total Body Workout DVD by Rodney Yee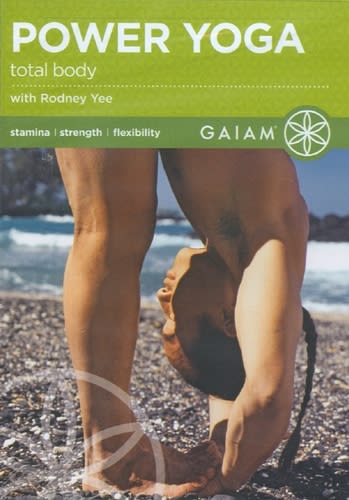 This power yoga DVD is a wonderful addition to build strength, stamina and fortitude in your life. This 75 minutes DVD guides you to create detoxifying heat in your body and enable you in building inner and outer strength.
Highlighting points of this DVD
Continuous hour practice with no separate segments
Very simple so that beginners can be attained easily
Immense transitional level workout
Yoga for Beginners Boxed Set (Yoga for Stress Relief / AM-PM Yoga for Beginners / Essential Yoga for Inflexible People) DVD by Michael Wohl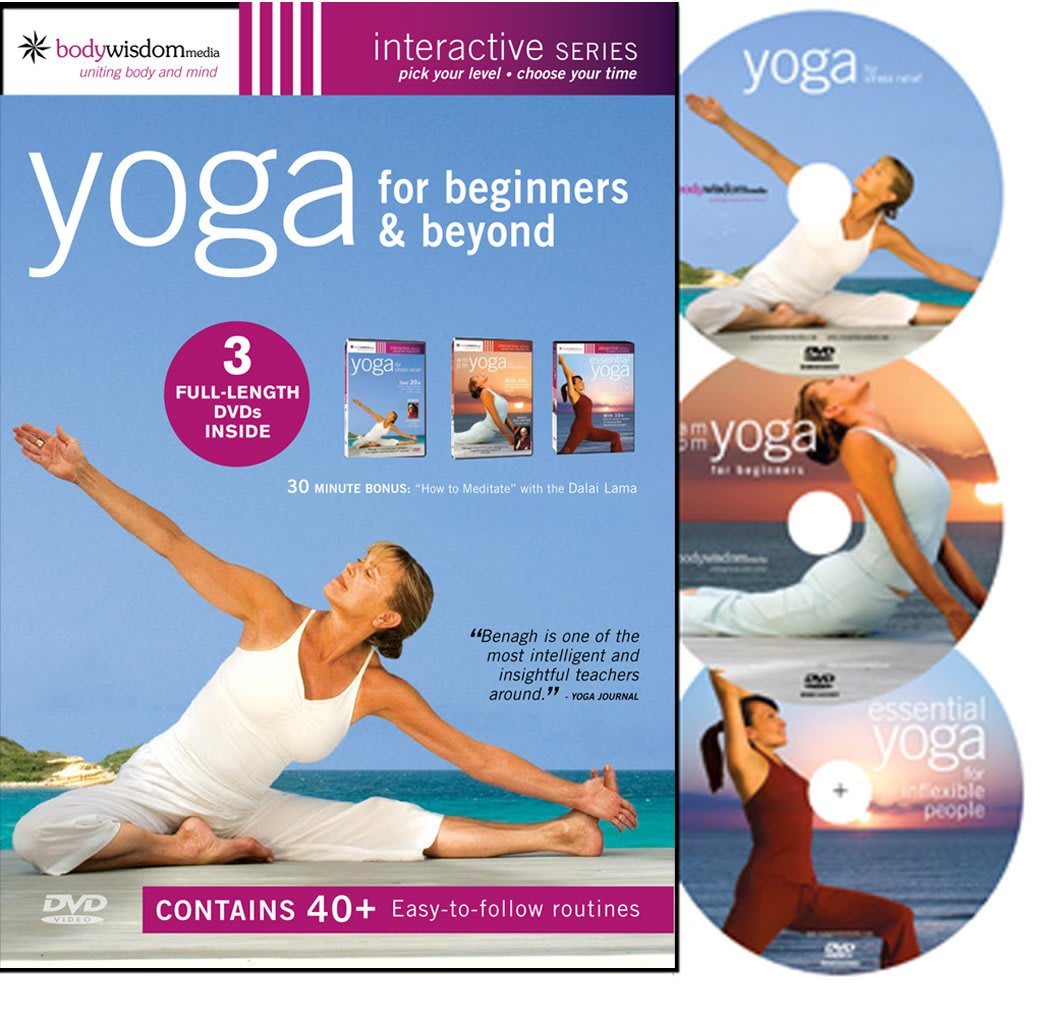 Yoga for Beginners 3 DVD set is the perfect choice to explore and experience the benefits of Yoga. Each 40 routines of these DVDs focus on the physical as well as mental aspects of Yoga. Building strength, improving flexibility, reducing stress is the chief motive of these DVDs.
Highlighting points of this DVD
More than 40 routines and each routines from 15 – 60 minutes
Dalai Lama discussing Meditation footage
Explore healing, reviving, joyful world of yoga
Yoga For Beginners DVD by Barbara Benagh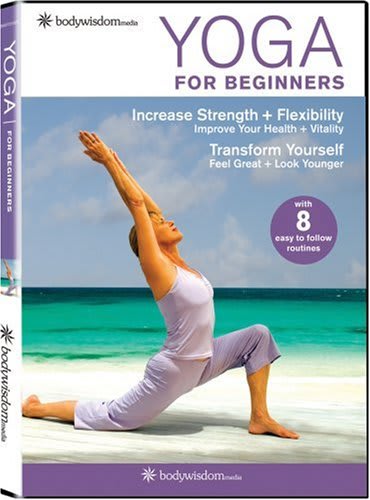 This DVD of Barbara Benagh was released by Dalai Lama's Body + Soul Magazine, offering choice to customize and change yoga practices as per your needs. Yoga for Beginners is a great for the beginners including lots of sound techniques.
Highlighting points of this DVD
Offer an introduction of the ancient form of spiritual and physical exercise through yoga.
Contain number of poses that are designed to lead the observer slowly and easily into the discipline