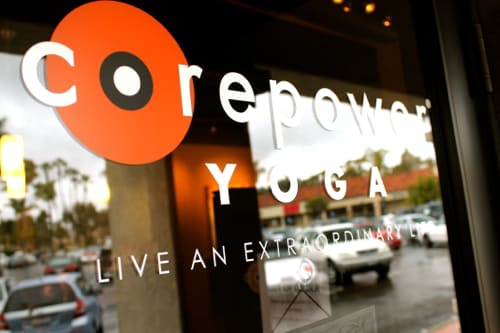 Today people are very much concerned about their health and fitness. All want to stay fit and healthy in this fast and busy life, but how? The simple answer of this question is Yoga!  It helps us to stay fit mentally, spiritually and physically. But it is very important that the 'asanas' in yoga should perform in right way under expert's guidance.
We at YogaCurious encourage our readers to find best information about yoga that not only help them to get better health but also help them to understand the purpose of their life. Our team did some research about various yoga studios teaching yoga and found that Corepower yoga is one of the most advanced yoga studios having presence in different states of United States.
Brief about Corepower Yoga?
Corepower yoga founded by Trevor Tice in 2002 and the first studio was started at Grant Street in downtown Denver, Colorado. And today, Corepower yoga is successfully operated in 86 different locations of California, Colorado, Hawaii, Illinois, Minnesota, Oregon, Texas, Utah, and Washington states.
Corepower yoga offers various yoga training program designed for beginners and advanced yoga practitioner. It offers yoga teacher training programs as well as provides online yoga training that is accessible from their official website. Corepower yoga offers challenging programs which provide you an opportunity to fill strength in your life.
Corepower Yoga Studio Locations
As per recent news release published by Corepower yoga, they are having 86 studios at different location in United States. Here is the list of few popular yoga studios along with their addresses:
corepower yoga Berkeley Studio
811 University Avenue
Suite 202
Berkeley, CA 94710
510.486.9642
corepower yoga Minneapolis Studio
501 South Washington
Suite 200 (Second floor)
Minneapolis, MN 55415
612.375.9642
CorePower Yoga South Boulder Studio Location
645 27th Way
Boulder, CO 80305
303.497.9642
CorePower Yoga in Denver
In Denver, Corepower yoga studio is located at 13 different locations. Please visit official website to find your nearest location.
CorePower Yoga Bucktown Studio Location
1704 North Milwaukee
Chicago, IL 60647
773.227.9642
CorePower Yoga Lakeview Studio Location
945 West George Street
Chicago, IL 60657
773.862.9642
CorePower Yoga Northwest Portland Studio Location
2277 Northwest Quimby (at 23rd Ave)
Portland, OR 97210
503.226.9642
These are few of the popular Corepower yoga studios, to find nearest corepower yoga studio, please visit their Yoga Studio and Schedule section on official website.
These corepower yoga studios offer a variety of programs and services which one may join according to their requirement. The names of these services are wellness cleanse, boot camp, yoga training and yoga retreats. CorePower Yoga programs are designed in such a way that you can live your life in healthier way. All programs are performed to keep you fit and healthy by providing benefits individually.
Here is the detailed information about different services offered by CorePower Yoga
BootCamp
BootCamp is a program, which is offered to increase your strength and cardiovascular activity. BootCamp gives your metabolism a start to work better in every environment. It increases health and potential of a body through motivational workouts.
Wellness Cleanse
Cleansing is an essential part of your body which taken from time to time helps you feel better in your daily life. This program encourages you to eat nutritious food. Ayurveda medicine is also part of this service.
Yogi Training
If you want to learn and develop your yoga skills for lifetime, then the program Yogi Training will definitely help you. This program teaches many yoga poses and helps you learn these so that you can implement it daily in routine. You have to learn these yoga principles in core power yoga studio to start your own yoga journey.
Yoga Retreats
This studio offers Yoga retreats in Mexico. Experienced instructors will take yourself to interesting yoga classes and motivates you to join other activities.
Now be ready to move to a different path to increase confidence through the means of power yoga.
Are you existing Corepower yoga student? Write in comment about your experience with yoga training at Corepower Yoga studio. If you are yoga teacher and want to share your knowledge with our readers, do Contact Us with your detailed information.