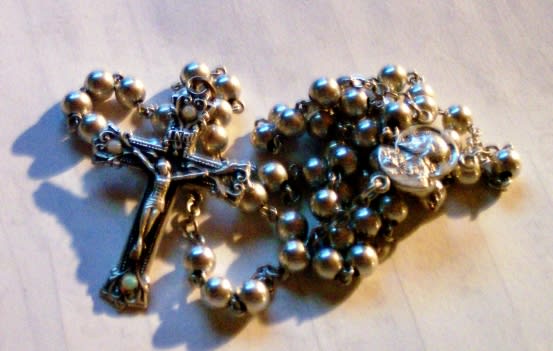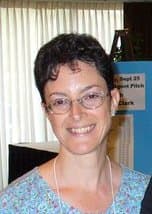 Lisa is a Registered Yoga Teacher (RYT) and nationally certified group exercise instructor from Norfolk, Virginia having over 25 years of experience as an yoga and fitness trainer. Lisa enjoys her profession by helping people to stay physically, mentally and spiritually fit. Here specialties are Personal training, Hatha Yoga, Wellness and Spiritual training and Group exercise training.
Checkout her profile @ Linkedin : Lisa Drago
YogaCurious Interview with Lisa Drago
YogaCurious: Dear Lisa, can you begin by telling us how you started your journey with yoga?
Lisa: I started attending a Hatha Yoga class that was labeled as a "Stretch" class in 1990 in a gym after I'd already been teaching aerobics classes regularly for five years. My first formal Yoga workshop was at a Fitness Convention in 1996. This was Baron Baptiste's Power Yoga.
YogaCurious: Since when, you have been practicing yoga and what was your source of motivation?
Lisa: I have been practicing regularly since 2000 when I took a YogaFit training in Honolulu, Hawaii. My motivation has been finding physical, mental, and spiritual balance in life. The physical practice of yoga inspired me because it reminded me of ballet which I'd studied as a child. I've always loved the combination of grace, strength, balance and flexibility in hatha yoga.
YogaCurious: When did you decide to dedicate yourself to yoga personally and professionally?
Lisa: Immediately after the YogaFit training in 2000, I started teaching a Beginner's Yoga class at the local gym. I was acutely aware that I still had much to learn but I was able to draw on my knowledge of anatomy and fifteen years of experience teaching group fitness classes. For many years, I was unable to afford formal teacher-training courses, so I taught myself about yoga through books and magazines. In 2011, I completed a 200-hour teacher training course and became a Registered Yoga Teacher (RYT) with Yoga Alliance.
YogaCurious: What do you love the most about teaching yoga?
Lisa: I love showing people how to feel great physically, mentally and spiritually.
YogaCurious: What in your opinion are the greatest health benefits of doing yoga?
Lisa: A regular yoga practice improves strength, flexibility and balance in the physical body while generating an overall sense of calmness and the ability to be more focused in the present moment – hence, it is wonderful for people who suffer from anxiety or depression.
YogaCurious: Important Yoga Props (accessories) you recommend for Yoga learner.
Lisa: A sticky yoga mat, two yoga blocks, a strap, a blanket, an eye pillow and comfortable yoga pants.
YogaCurious: What advice you will give to people who want to start practicing (learning) yoga?
Lisa: Books and videos geared toward beginners can be very helpful – but if possible, finding a class with a qualified teacher who is comfortable and experienced working with beginners is best.
YogaCurious: Share your experience on Yoga and its effect on self development.
Lisa: For me personally, the practice of yoga poses (asanas) is really just a small part of yoga. The teachings that have been most helpful for me are the Yamas (restraints), the Niyamas (observances), and techniques for concentration and meditation. Those are the parts of yoga that have the potential to influence all aspects of our lives for the better.
YogaCurious: In today's era, all are busy with work and all. Which asanas you suggest our readers that can be performed in small timestamp and can help to tone whole body?
Lisa:
I recommend:
Supine – hamstring stretches using a strap; bridge pose
Kneeling – cat/cow for spinal mobility; pigeon pose; downward-facing dog
Standing – chair pose; warrior I; warrior II
Prone – locust pose; child's pose
Supine – twists; corpse pose
YogaCurious: Say few words for our readers…
Lisa: Yoga is a beautiful, life-long journey! Begin wherever you are, with whatever you can do in the moment. Gradually add poses or practices (such as breathing exercises or meditation techniques) that seem inspiring to you. Aim to keep learning, growing and challenging yourself appropriately without trying to move too quickly or becoming overwhelmed. Enjoy the journey and use your enhanced vitality to improve daily life for yourself and your loved ones.