Recently we received one question from one of our reader who is a patient of High Blood Pressure. She want to know that whether she can do Surya namaskar Asana (Sun Salutation Sequences).
I here is the original question we received:
sir,

I am a patient of High BP,Can I do Surya namaskar asana.
My Feedback:
Namaste!
By having a high blood pressure one should first formulate the question like: "Can doing Surya Namaskara, or yoga reduce my high blood pressure?'
For some Surya Namaskaram is a vigorous exercise, to others a prayer for health, wealth and longevity.
People are of different constitutions and definitely of different abilities, hence it is difficult to judge whether one with a high blood pressure should do  it or not, or is physically able or not. Generally speaking, there should not be a problem by doing it gently, however, there comes the question in my mind weather it would be really good as we don't know your condition in detail as well as your physical ability.
It would be nice if you would tell us more about your health issues.
Sure, there are several type of Surya Namaskarams, some easier, the others more for dexterous practitioners.
High blood pressure can be because of many reasons; once, few years back, I was teaching a lady who had it and the cause (it was found later) was the narrowness of one of the veins. The abnormality was later successfully rectified by a surgery.
Perhaps, seeing few more physicians, Ayurvedic ones as well, would be a rational act.
In case you are in Delhi or Bangalore, the next month, I certainly invite you to my course. In the link below find all about it.
https://www.yogaandrini.com/events_2.php?id=20
https://www.yogaandrini.com/events_2.php?id=19
Light,
Franz
——————
Updates:
We have shared this post with our Linkedin network and received very useful tips from experience yogis around the world. Here are those tips that will definitely help you to understand the topic in more details.
Jenifer Ebel: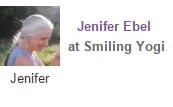 Surya Namaskar is often practiced moderately to vigorously. Until you get your BP under control you might be better off doing this beautiful sequence of asanas in a slow and focused manner, taking your time in each asana to breathe, relax and enjoy the practice. As you get your blood pressure to a safe level, you can increase your pacing. Remember, all yoga is to settle the mind into silence so you can know the self. Slow, deliberate, mindful movements with conscious breathing can be an effective way to untie the knots in the body/mind and cultivate a deeper stillness.
Yogi Ramadin: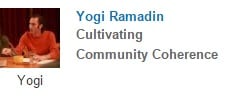 I would inquire with the student what sort of activities they are doing now and how they monitor their heart rate. I would inquire if they have any experience with or are currently practicing yoga at all. If not, then I would recommend that we do a private session where we can monitor the students heart rate throughout the session and also monitor the student's "HRR" (Heart Rate Recovery). Take care to make notes of the session's heart rate readings and also the intensity level of the session. Then you can compare after 5-10 sessions and see if the sessions are being helpful to the student. If you aren't familiar with this then google HRR for some info about it. 
By making careful measurements you change it to a scientific approach that demonstrates if its effective or not. No guessing involved. 
Blessings to you and yours <3
Mark Keister:

Too many questions arise for a simple answer ~ do you take medication now. what is your history of bp readings, family history, level of practice of asana? Age, genereal condition . . . the list continues. Yet, surya namaskar is fairly simple and would not be classified as an inverted pose; proceed with optimistic caution and no strain for any asana.
Checkout whole discussion: https://s://www.linkedin.com/groups/I-am-Patient-High-BP-97090.S.5954176260363075585