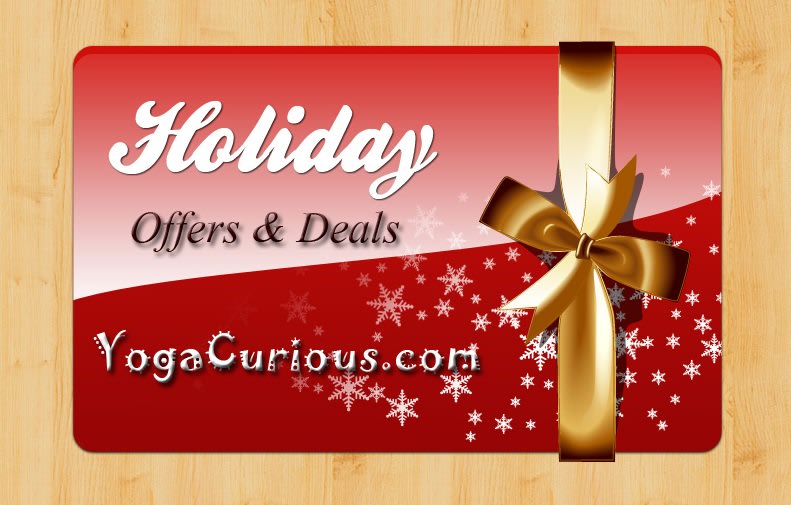 Are you looking for best deals on yoga and fitness products during this holiday's season? Don't waste your time on searching online as you can find all popular holiday promo codes and offer at single place! YogaCurious has dedicated section for Yoga and Fitness deals where we are publishing best and fresh offers provided by leading brands.
YogaCurious is affiliated with popular brands from Yoga, Fitness, Nutrition and Fitness apparel products niche. We are also having dedicated store for each popular brand where we will be sharing Black Friday, Cyber Monday and other holidays promotional offers that will help you to find best offers without wasting your time in searching.
Checkout deals by visiting your favorite YogaCurious store given below:
We will keep updating each store with latest promo codes provided by them. Here we have compile the list of various promotional offers categorized by Holidays season.
Cyber Monday Promotional Offers
28th November 2016 will be celebrated as Cyber monday by leading online retails by offering huge discounts, offers and promotional codes on their best selling products. We at YogaCurious, keeping our eyes on such deals and offers on various yoga products and fitness equipment and included them here in our Holidays promotional offer blog post. Here you go:
Gaiam Cyber Monday Promo Codes
Gaiam has recently introduced biggest cyber Monday sale on their website that will avail you 20% discount plus FREE shipping on your purchase over $25 of any Yoga Products.
You will also get 10% discount on your purchase of $50 or more from Gaiam.com
Manduka is a leading brand offering best quality Yoga Products at highly discounted price. On this Holiday season, Manduka has just announced coupon code to get 25% OFF on entire Yoga product catalog available at Manduka.
Bowflex is a leading fitness equipment brand offering different types of fitness equipment that includes treadmill machines, home gym machines, dumbbells and many more equipments.
checkout these cyber monday deal offered by BowFlex in which you can save $800 on your purchase of Xtreme SE home gym plus FREE shipping and machine mat.
(Valid 11/28 12am PST – 11:59pm PST)
Reebok has just announced biggest cyber monday coupon code to get 40% OFF on your purchase of any Reebok product + FREE shipping.
Find more Reebok offers and deals on this Cyber Monday.
Walmart is world's second largest online retailer has great news on this cyber monday. Checkout best deals and offers by Walmart on various products.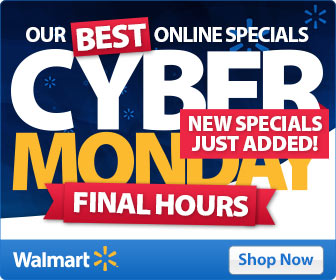 Black Friday Deals and Offers
This list will includes brief about black Friday promotional offers announced by specific brand. You need to visit offer page to find detailed information about deals and other important terms and conditions.
Walmart has announced early black Friday offer on 25th November. They have announced huge discount on various products given below.

YogaDirect black Friday offer to get 25% OFF
YogaDirect has introduced best deal for entire website on this black Friday season. You can get 25% OFF on your purchase of all Yoga Products from their online shop. Find more details below.
Amazon Black Friday deals
Amazon has introduced hundreds of deals and offer on different types of product range. Know more about specific deals by visiting below amazon deals section.
Gaiam and Manduka has also introduced best offers to celebrate this festival offers. Check out their deals section to learn more about specific offers.

All these offer are valid for specified time only, so start creating your shopping list now and wait for these holidays. You can place your order during specified time to avail these offers on your purchase.
Frequently Asked Questions:
How to avail this festival offers?
Each brand has their terms and condition. We strongly recommend reviewing their instructions carefully before you place an order.
Why coupon or offer is not working?
As we said earlier, each offer is valid for limited time only. Please check their validity period first and then choose coupon. It may happen that the coupon you are using is already expired.
Can we combine two different offers from same brands?
Most of the brand did not allow this facility. Lets for example, there are two coupons, one offer 5% discount and other for 10% discount. Now you cannot use both! In some cases, discount offer and FREE shipping offer can be combine but it is solely depends on merchant's terms and condition. We strongly recommend reviewing their condition before you place an order.
Why YogaCurious is promoting these offers?
YogaCurious is a yoga and fitness portal that sharing best and latest information about products, deals and information. We are an affiliate of these popular brands and get commission on our referrals. We are working hard to choose best products and offers to make your purchase decision easier.
If you still find any query and need assistance, you may feel free to write us by visiting our contact page.
If you are merchant and need any help to promote your products, do write us.