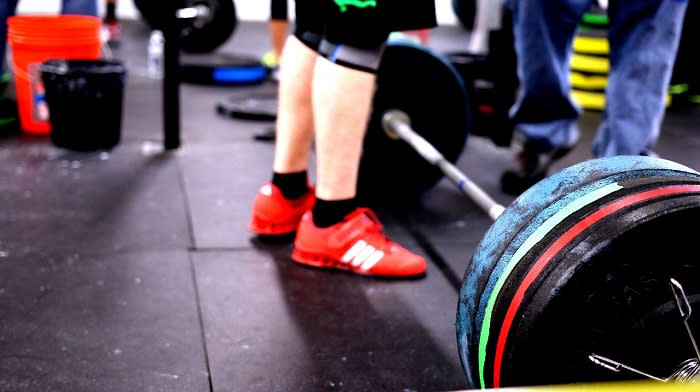 Holiday season is considered as a party season and people feel free to eat or drink whatever they love to eat or drink at the cost of their overall health. But, we can't deny the fact, Health is Wealth so it is essential to be fit during the holiday season as well. If you are surrounded with fitness-freak friends and relatives, then fitness equipments will be the best gift for them. They would surely love your gift and appreciate it as well. Recently we posted some of the holiday gift ideas for yoga practitioner.
Here some of the best fitness equipments that you can gift to your friends and relatives.
You will get a wide range of weight lifting options with Bowflex SelectTech Adjustable Dumbbells pair. They have adjustable weight options, ensuring that you can easily shift weight from 5 pounds to 52.5 points as per your needs during your workout. The presence of unique dial system makes it different from the other available dumbbells. With these dumbbells, you don't need to buy other dumbbells for different weight lifting options. With them, you can easily perform various different dumbbell exercises for leg, back, chest, arm, shoulder and abdominal. The best part of these dumbbells is that, they occupy very small space in your gym because that are compact in size. They come with 2 year warranty, so if any problem arises under the warranty period you can easily replace them. We have large range of Health and Fitness Exercise Equipments which includes adjustable dumbbells set & treadmill machines to fit & maintain your body.
Wahoo Fitness Heart Rate Monitor is a first Bluetooth enabled heart rate strap built for iOS devices like iPhone5, iPhone 4S, iPod Touch, iPod Nano and iPad compatible applications. The combination of Wahoo strap and iPhone app transforms an Apple product into all-in-one training device. This heart rate monitor strap is ideal for the runners, cyclists and other fitness enthusiasts. This fitness strap measures your heart rates wirelessly during your workout. It tracks your burnt calories, and provides the detailed analysis of your heart rate. This information can be uploaded in many training websites in order to get the profound analysis. It has a replaceable cell battery which lasts long up to 12 months. Check out wide range of heart rate monitor which can helps to track heart rate regularly.
Weider Ultimate Body Works is an ideal workout equipment, both for the upper and lower body. It is designed for a total body workout. You can easily adjust its incline bench as per your desired position with the help of pulleys. It allows you to increase or decrease the weight resistance appropriate to your body weight. This perfect full-body workout equipment strengthens muscles and enhances flexibility. Weider ultimate body makes also works as a home gym machine. It features the compact SpaceSaver design so it is perfect for home use. The rolling seat, telescoping design, leg squat, free motion cables, and high pulley are other special features of this equipment. Weider Ultimate Body Works come with 90-Day Parts and Labor Warranty.
Stamina Body Trac Glider 1050 Rowing Machine provides the same benefit as you can get to the large rowing machines. This is an amazingly designed lighweighted compact machine so you don't need to be worried if you do not have a large space to accommodate big elliptical trainers. This rowing machine has a stainless steel frame that helps it to perform for a long time and the rowing arms provide different level of resistance. This machine has a roller with a ball bearing that allows smooth rowing action. It has a large LCD monitor that displays fitness information.
The LifeSpan TR1200i folding treadmill is loaded with various valuable features that help you to walk, jog or run with confidence. It is one of the durable and reliable workout equipments. Treadmill machines really helps us to boost our stamina and fitness. Its pleasing design includes safe and convenient handlebar controls that can control your speed without removing your hands from the handlebars and therefore you can run or walk without any fear of losing your balance or concentration while adjusting your speed.  It has a spacious 20-by-56-inch running surface, 2.5-inch front rollers, 2.5-horsepower motor and an amazing bio-mechanically sound deck suspension system. It automatically saves your exercise data and tracks your workout progress. Once your complete data is saved, you can upload it to your personal online LifeSpan Fitness Club account. It gives you complete access to your exercise programs and the detailed reports of your health and exercise results.
These are the top 5 fitness equipment that you can gift to your friends and relatives during this holiday season. With these equipments, you can enjoy your holiday without ignoring your health.