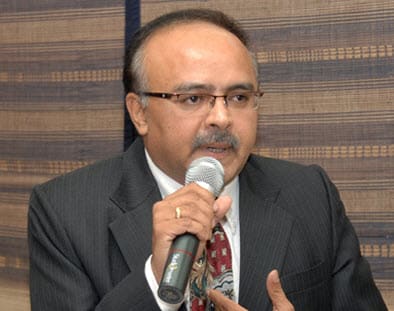 Dr. Hansal Bhachech was one of the speaker at Mental Health Awareness Seminar organized by IAPP (Indian Association of Private Psychiatry) in Ahmedabad.
About Dr. Hansal Bhachech
M.D. in psychiatry, Author, Speaker, Mental health adviser to Government of Gujarat
Topic: The Misconception about Psychiatric Disorder and Its Treatment (માનસિક રોગો અને તેની સારવાર અંગે ની ગેરમાન્યતાઓ)
Renewed psychiatrist and very well known author who has published number of books on mental disorders, stress and its management, drug addiction, Depression, Schizophrenia, Common sexual myths. One of my favorite book by Dr. Hanshal Bhachech is "No matter what, I love you".
In this seminar, he shared very useful and important information about "The Misconception about Psychiatric Disorder and Its Treatment".
Video of Dr. Hansal Bhachech Speech in Gujarati
Here are few points from his speech:
Talked about acceptance of mental disease and psychology issues
Condemn the way people treating mental patients. Shared some touching experience and urge people to treat them wisely.
Here is the list of some Misconception discussed by Dr. Bhachech
Psychiatric disorders are not true illnesses – Not True…one need to understand and take mental illness seriously and respect the patients. Early treatment can give better result in short time frame.
Psychiatric disorders can never be cured – Not True..
Psychiatrist are only treating with sleeping pills – Not true…with the development in psychopharmacology, advanced treatment and therapy, side effects of drugs is now very minimal now.
People are get habituate with Psychiatric Medicines – Not true
Psychiatric disorders can be treated with other methods like Hypnotism. – It's not true..They can be used as supporting treatment but one need to be treating with proper method and guidance under experienced Psychiatrist
The responsibility to treat Psychiatric patient is only on Psychiatrist – Not true…support of patient's family and friends is very very important. The surrounding environment plays an important role in treatment.
Apart from these, he shared many misconceptions about Psychiatric disorders and its treatment that is not true and explained them in details with example.