Yoga, when you hear this word what comes to your mind? Going in a corner, sitting on a mat with your spine erect, performing difficult poses, or doing some Japa or breathing exercise.
But yoga is much more than that. "Yogaha Karmasu Kaushalam" – which means perfection in your every action. This is what yoga brings to your life. It is a commitment to live a full life and perform actions mindfully. Eating habits, sleeping, relaxation, meditation, positive thinking, yoga retreats, music altogether comprise of Yoga Life.
Yoga is a treat to your body rather than the torture of sweating and blindly running on a treadmill. It boosts your muscle strength and reduces the extra fat in the body. Yoga builds a flexible body and improves posture. Reduction in stress and anxiety is also observed by many who perform Yoga religiously. It improves concentration and ability to learn and retain information.
Say Yes to Weekend Yoga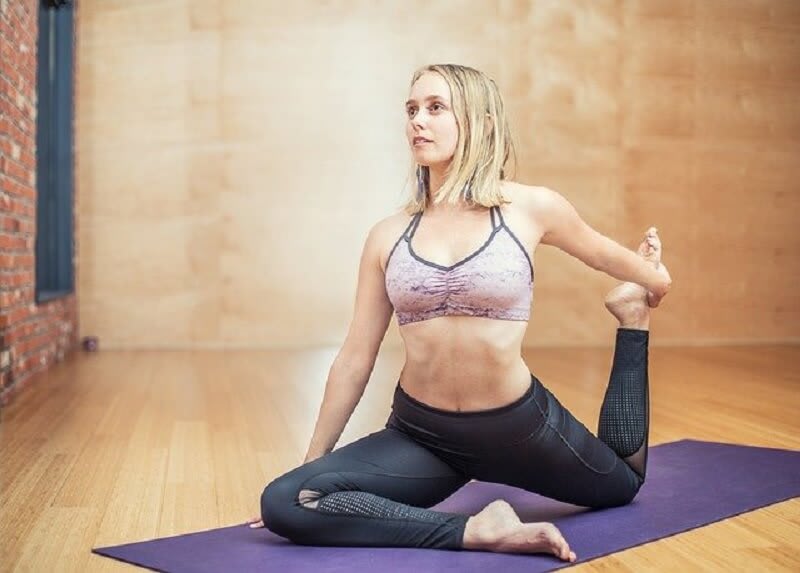 Does a thought of doing Yoga strikes you every day, but your daily chores don't allow you to do that?
You will be surprised to know that Yoga even once a week is also very beneficial. Taking time for self-care is extremely important with the kind of lifestyle we are following these days. Initially doing weekend yoga may seem challenging to motivate yourself as regular Yoga brings more flexibility. But it will surely add fuel to your desire to do more and more Yoga. The stress and burden of your whole week will just vanish and you will experience a more relaxed weekend.
Benefits Of Weekend Yoga Include
Exhaling breathes during Yogasnas removes toxins and makes you feel cleansed and rejuvenated.
Discover new muscles and achieve proper alignment and flexibility.
Trick your muscles and surprise your body with new Asanas every time. This will build your strength and deepen your breath.
Yoga provides a confident posture.
Yoga provides deep and improved sleep.
It increases your concentration span and focuses.
Weekly Yoga Asanas
You will be amazed to know that there are 300 positions in physical Yoga practice. If you do this every day it is great for beginners. The ten basic and most important weekly yoga poses are discussed below.
Mountain Pose (Tadasana)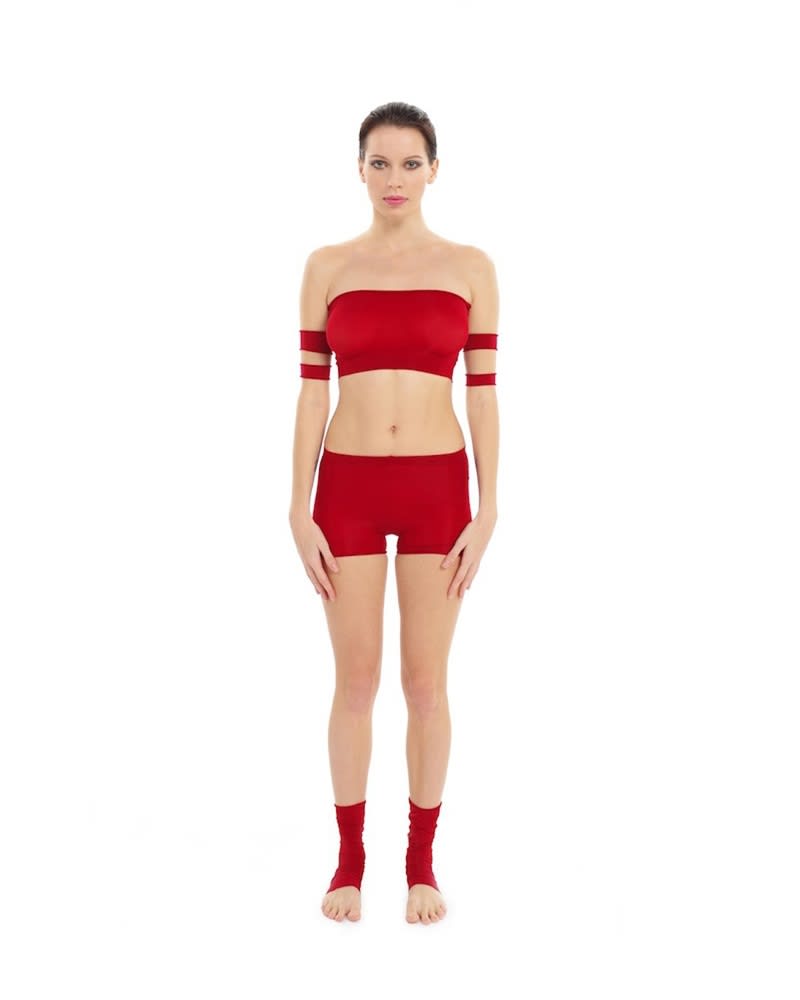 The base of all standing poses is Mountain Pose. It helps in correcting your posture and improves your balance by making your spine agile.
How to do?
Lift the toes, widen the soul of the feet and then allow the feet to firmly get rooted on the floor. Tighten your cords and pull your kneecaps up. Keep your pelvis in the neutral position and raise your chest with ease and then gently lift the shoulders rolling and keeping them behind. Draw the shoulder blades towards the lower rib. Erect your neck and hold the pose for 5- 10 breaths.
Downward Facing Dog (Adho Mukha Svanasana)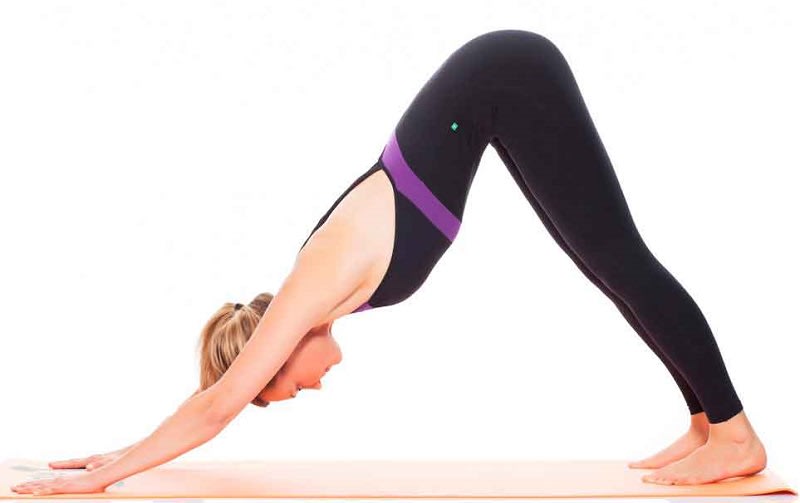 Downward facing dog pose stretches and strengthens the entire body. It also clams your brain and relieves stress and mild depression.
How to do?
To do this bring your wrist under your shoulders and your knees under your hips. Tuck your toes and lift your hips. If your hamstrings are tight you can slightly bend your knees. If you need more length you can walk your hands forward. Press firmly through your palms and keep engaging your legs to keep the torso moving towards the thighs. Hold for 5-10 breathes before dropping the knees.
Plank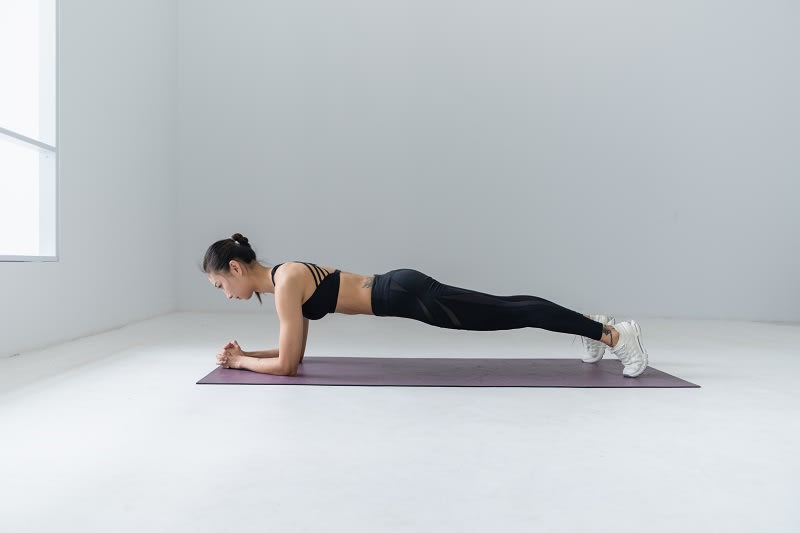 This pose will let you balance on your hands while using the entire body. It strengthens the abdominal muscles. This pose is best to reduce belly fat and strengthen your core muscles.
How to do?
Place your palms parallel to the shoulders. Tuck your toes and lift your legs. Slide your heels back until you feel you are in one straight line. Engage your lower abdomen, Pull your ribs, draw shoulders down and breathe. Hold the pose for some time and then release it.
Triangle (Trikonasana)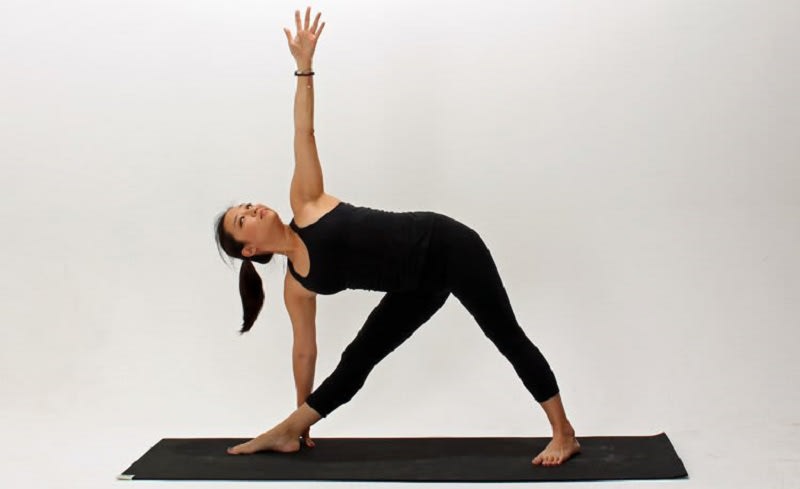 Trikonasana is an excellent posture to stretch the sides of the waist, open the lungs, and strengthen legs. It tones the entire body.
How to do?
Stand on your feet with one leg's length apart. Turn one foot out 90 degrees and left toe in about 45 degrees. Open and stretch your arms. Hinge to side over your leg and place one hand over your ankle, shin or knee and lift the other arm to the ceiling. Turn your neck towards the top hand and hold for a few breaths.
Tree Pose (Vrikshasana)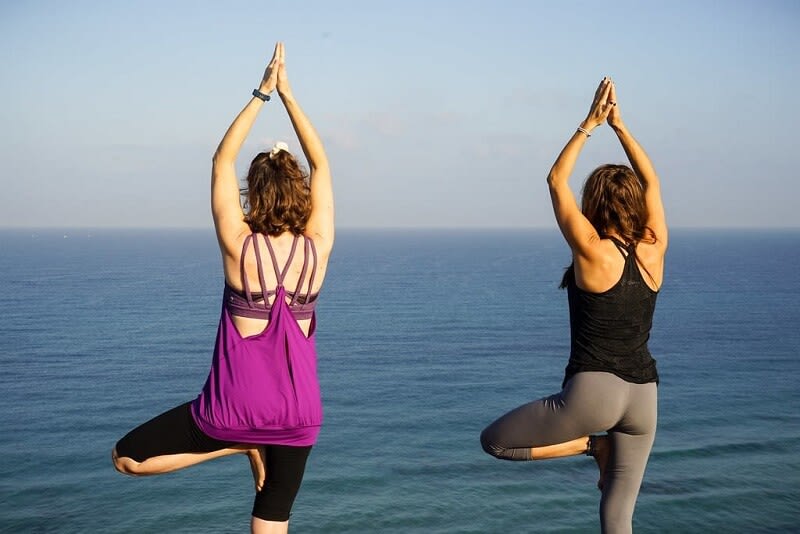 It is a standing balance pose to work on focus and clarity by keeping and balancing the body on one foot. It stimulates the abdominal organs and improves digestion.
How to do?
Place the foot of one leg on the inner upper thigh of another. Join both the hands and concentrate on a single point or object. Hold the position and switch the sides after some time.
Warrior Pose (Virabhadrasana)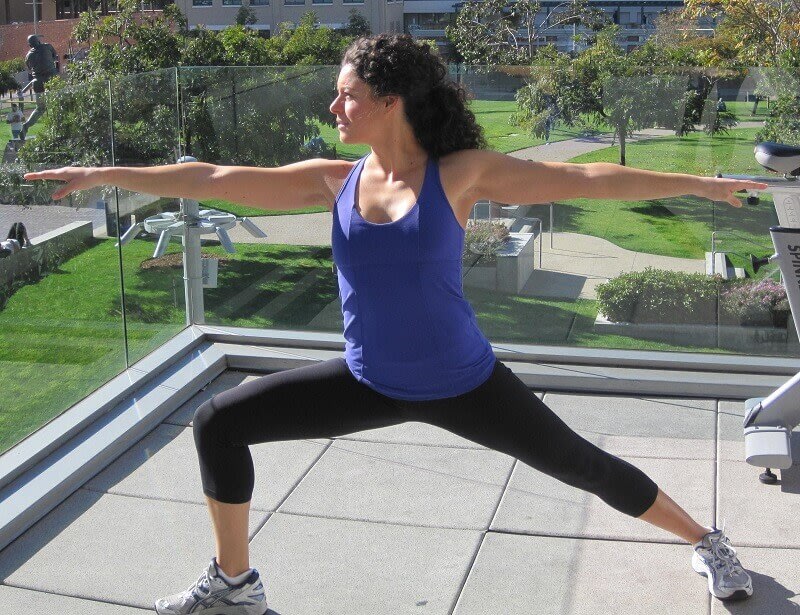 This pose builds strength and stamina by stretching the hips, thighs, and entire lower body and core. It energizes the body and improves focus.
How to do?
Coming towards a lunge take a huge step back with one foot and put your heel down. Place your palms up overhead and lift your chest. Hold the posture and repeat with the opposite leg.
Seated Forward Bend (Paschimottanasana)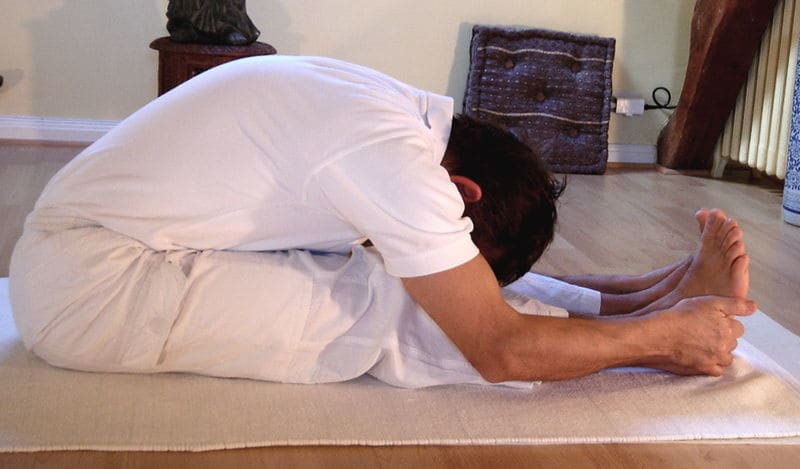 This pose will stretch your hamstrings, lower and upper back, and sides. It is a perfect fold for everyone to open up the body and learn to breathe through uncomfortable positions.
How to do?
Sit with your legs together, feet firmly flexed, and your hands by your hips. Lift your chest and hinge forward from your waist. Engage your lower abdomen and hit your maximum. Hold for 8-10 breaths.
Time to Practice
Try these beginners Yoga posture this weekend and see how it benefits you. Yoga can change your life. Not only physically but it will help you deal with emotional and mental issues. Some of the very serious health issues can be resolved by Ashtanga Yoga. It includes many Yoga therapies. Just search Yoga near me and you will get plenty of options that will serve your need.