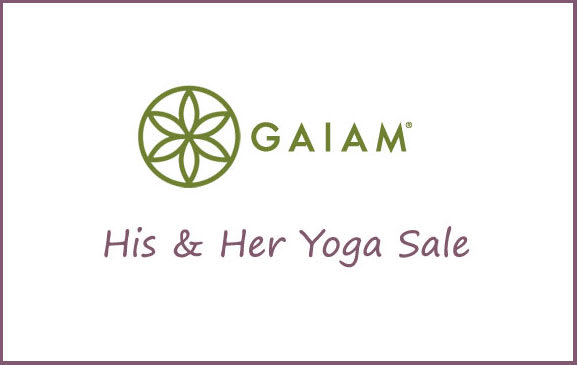 Gaiam sale on Men and Women's selected yoga products listed on Gaiam websites. In this Gaiam sale, you can buy these yoga products at Upto 30% discounted price. Hurry Up!!
Gaiam sale, gaiam yoga products
Gaiam has recently announced His & Her Yoga Sale in which you can get upto 30% discount on Gaiam yoga pants for women and men. This Gaiam offer is not only includes yoga pants but also includes various best selling Gaiam yoga products like:
eCo flow studio shorts
Thermal wraps
Yoga pants
Studio pullover
Organic cotton boot-cut pants
Yoga Tee
Men's pant
Neck tank
Gym Bag
Yoga Capri
Zippy Pants
Gaiam dual grip headband
Tree of life yoga tote bag
Everything fits gym bag
And many more…
About Gaiam
Gaiam is one of leading brand in yoga niche founded in Boulder, Colorado in 1988. Gaiam is the unique name in Yoga community who provides information, goods and services in yoga niche.  You can find more information about Gaiam at their official website.