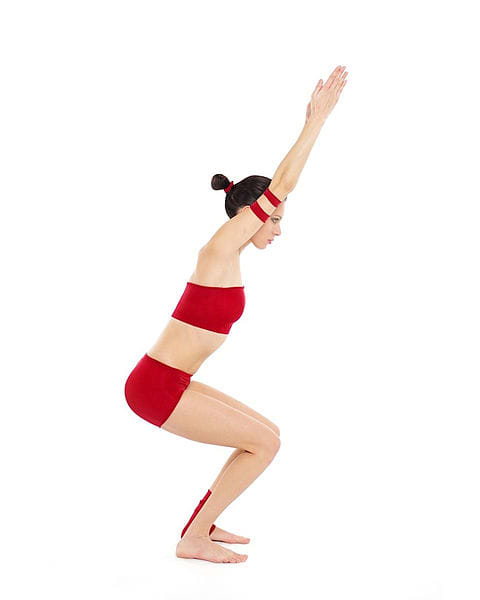 This yoga pose is also called as Chair Pose that helps in making your legs stronger and toned. Utkatasana yoga pose also helps in increasing strength, balance as well as stability.  This asana will strengthen muscles of the back so that you can be cured with the back strain. This pose requires sitting in an imaginary chair.
Procedure to practice Utkatasana Pose
Begin with the Standing position, make your feet together.
Imagine like you are sitting on chair and bend your knees
Make your arms upward nearby your ears.
To go out with this pose, straighten your arms on breathe out.
Rise to a same standing position, and bring your arms down.
It is very important for practitioner to understand the alignment of legs, hand and entire body while practicing Awkward chair yoga pose. The proper combination of body with breathing can give best result.