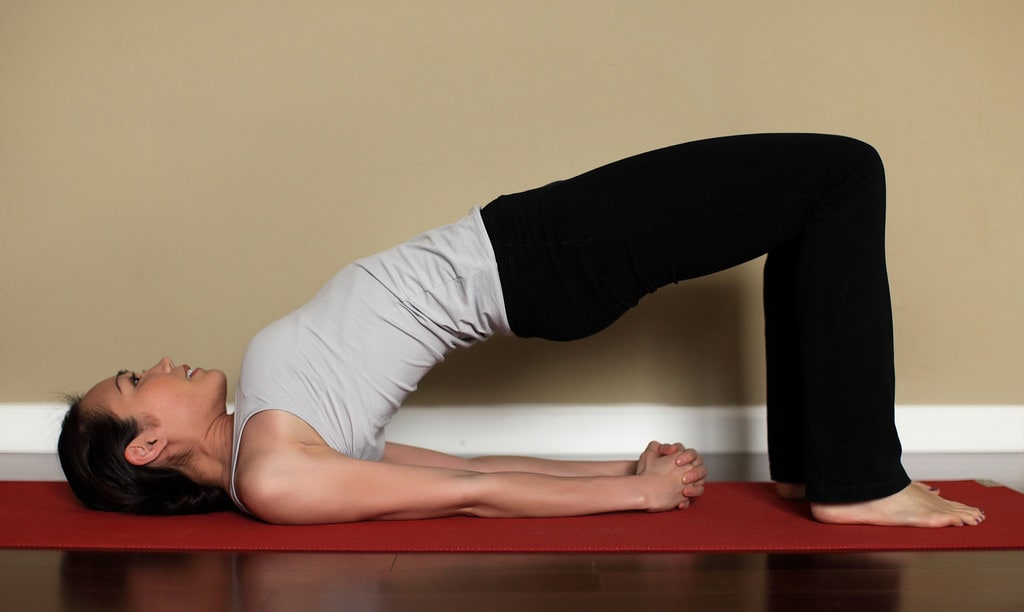 Shoulder supported bridge pose stretches your neck, chest, and spine. It reduces backache as well as headache and improves your digestive system. This thrilling pose will provide greater flexibility to your spine and you will be fit emotionally as well as physically. This pose is also known as Setu bandha sarvangasana and helps your blood flow and makes you feel more thrilled.
Procedure to Practice Setu Bandha Sarvangasana Yoga Pose
Start with lying down on the floor and bend your knees.
Keep your arms close to your body and keep your feet flat on the floor.
Make your hips up in order to stretch good your chest
Hold on this pose for 5-6 breaths
Repeat again from the other side.