Our hands are very important organs of our body. In modern time, our hands and wrist plays very important role in our daily life and involve in repetitive movements – such as typing on keyboard, texting on cellphone, driving on bike or car for long hours or using computer mouse for long time. It is very important for us to keep doing basic wrist relief exercises to avoid any issues associated with it.
The all wrist relief yoga poses mentioned here are very basic and can be performed by anyone during all different conditions. You just need to follow basic instructions.
Yoga Poses for Wrist Pain:
1.Urdhva Hastasana (Upward hands yoga pose)

As shown in image; to practice urdhva hastasana, stand with your back against wall in Tadasana. Keep your arms streight, move your hand toward the ceillin. then spread your hands. Repeat this pose as long as you can.
2. Urdhva Baddhanguliyasana (Upward Bound Fingers Yoga Pose)
for doing this asana firstly you have to sit on your knee, keep your hands straight and lock your both fingures of your hand. it should be like your eyes facing opposite site of your palm. by remaining in this position keep your hands on head and after it towards the ceiling. keep the focus on your position and repeat the task.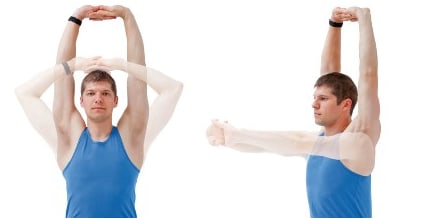 Urdhva baddhanguliyasana is another yoga pose that can help you to stretch your wrist muscle. Check below image or visit given article to learn more about upward bound fingers yoga pose.
3. Ardha Parshva Hastasana:
For doing this yoga position firstly you need to stand in tadasana position.. After this put your one of palm on the wall paralal to your shoulder. Adjust your self in that way which keep your hand comes behind you. with keeping in that position give preaaure on the hand. It should be like that you are pushing the wall away from you.
4. Bhujangasana at the Wall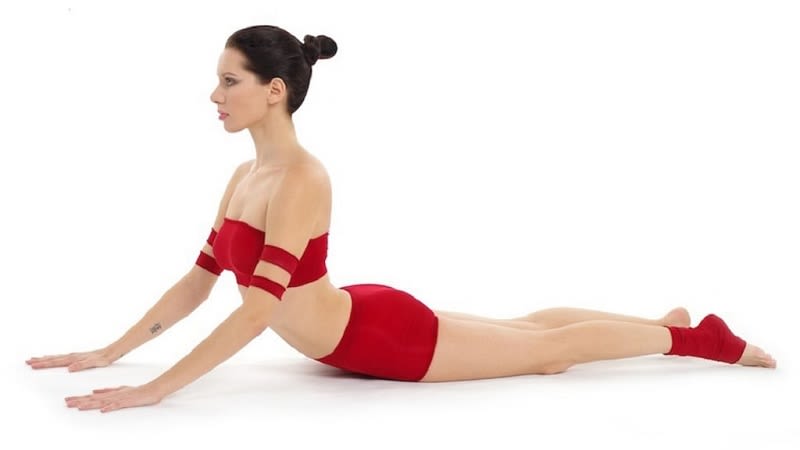 Given image is off Bhuajangasana or cobra pose image. This pose is very simple to do. Given the image is Bhujanagasana is on the floor this pose we need to do on the wall. Keep a few inches distance from the wall and press the wall with your fingertips, lift your hills. keep your chest open during the position and don't look downward, just keep looking upward. and do it till you feel comfortable
5. Hands and Knees Pose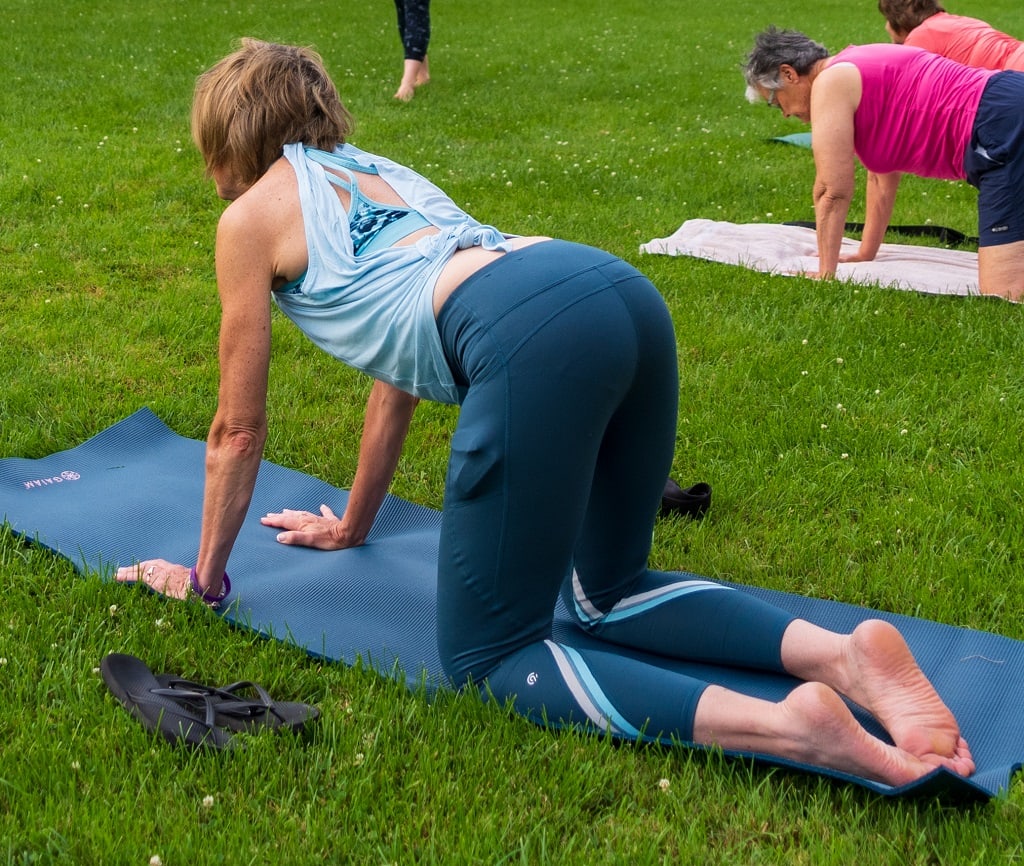 Firstly maintain the position of shoulder and arms in one alignment which ends up with weight on the wrist. set your weights on knees and your hands. During this keep your hand straight. Make sure that your wrist should feel strong during this time and try to distribute the weight throughout the hand. so there will be less pressure on your wrist.
Share your thoughts about other Yoga Asana that can be helpful in RSI (repetitive strain/stress injury).