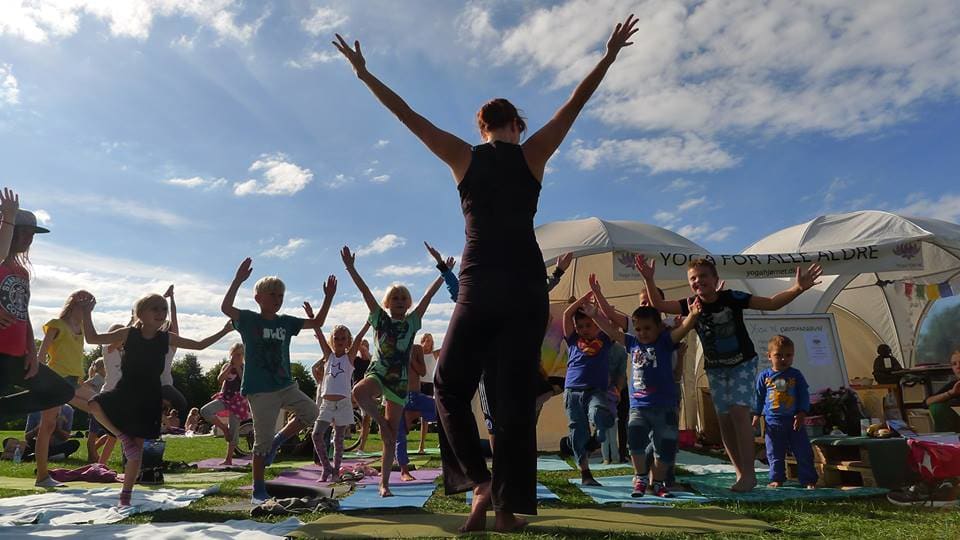 Learning yoga at yoga festival during weekends and holidays gives amazing experience. In this article, I will provide brief information about some of the best yoga festival that is going to held in next month (November 2013). These exciting yoga festivals are generally organized in the form of yoga classes on weekends, seminars, dancing and music that can be found everywhere.  All I can say is; yoga festivals are the destination where people gather on weekends for the yoga retreat, yoga festivals, or yoga conferences.
Here is the list of 4 Yoga Festival organized in November in different locations around the world
Encounter with 3 Mothers: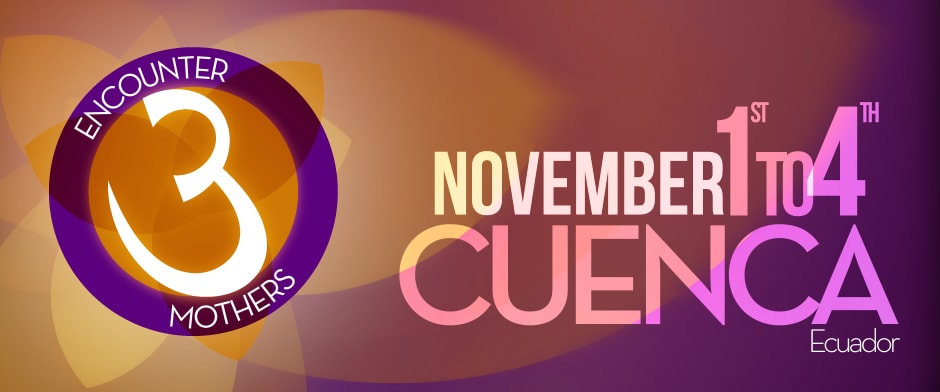 Especially in the American Continent, this festival is for the progression of the light in each stimulated soul. The vital mission of this festival is to confer love and light upon us. In these four days yoga festival different forms of spiritual union with the Mothers, Light activation, powerful rituals, work collectively at the sacred locations, with the insightful inner contacts, mantras and music. From the mountains of Ecuador, this festival presents a cuddle of light and love to you.
Location: Cuenca, Ecuador
Date: during 1st to 4th November 2013
Checkout more details at their official website.
Hawaii Yoga Festival
This festival is based on the thought that yoga and the spiritual transformation should be open for all. It is focused on the yogic and spiritual path with an intimate approach to our festival classes and gathering. Explore the practice of yoga with the renowned teachers from the Hawai'i. With this festival stir your soul in the Hawaiian ceremonies and immerse yourself in the elements on pristine black sand beaches. This is an extraordinary opportunity to celebrate authentic Hawai'i festival and nurture the deep connections through yoga. This is a non-profit festival and scheduled to be held on 9 November-17 November.
Location: Pahoa, Hawaii US.
Date: during 9th to 17th November 2013
Find more details about Schedule, Lineup and Accommodation.
Dubai Yoga Festival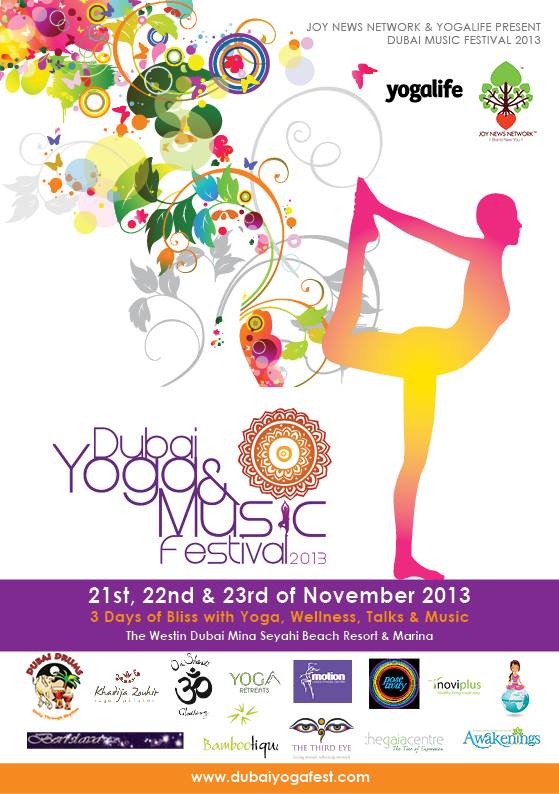 This festival is planned to be held on 21 November- 23 November at Dubai. These three days festival of bliss with yoga, wellness, talks and music is a first of its kind. The Dubai Yoga festival will offer a variety of classes for all levels in this weekend. After your working time yoga workshops enjoy evenings filled with the entertainment. This festival takes you on spiritual journey with the sound of music and you will obtain a peace of mind, light and more awareness. The calm and beautiful environment will take you away from the usual chaotic lifestyle of the typical Dubai.
Location: Dubai.
Date: during 9th to 17th November 2013
Find more details on their official website here…
Namaste festival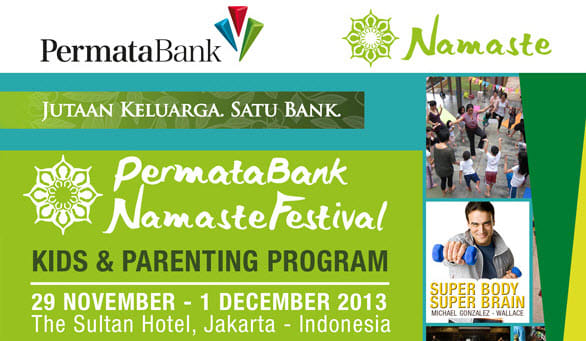 This yoga festival is dedicated to the parents who want to study their children's mind and their body development. Namaste Festival is first of its kind to stimulate kid's creativity and get know more about their physical activities. In this festival first time healing will be offered to wider audiences.
Yoga and well being will also become available in Jakarta. This festival provides knowledge to explore and discover your own potential through the diverse activities of different disciplines and facilities. The mission behind this Namaste Festival is to increase the awareness of yoga, healing and the well-being into the lifestyle of the Indonesian people. The aim of this festival is to get place Jakarta in the map of international yoga, healing, and well-being destination. This Namaste greet will give you new path for a superior well being living.
Location: The Sultan Hotel, Jakarta, Indonesia.
Date: during 29th November to 1st December 2014
Find more details on their official website here…
If you are from one of the listed country or wish to attend these yoga festivals, just visit their official website and book your spot now. Write us if you need any other information in this regards.
If you are organizing Yoga Festivals and want to share them at our official blog, do write us by visiting our contact us page.