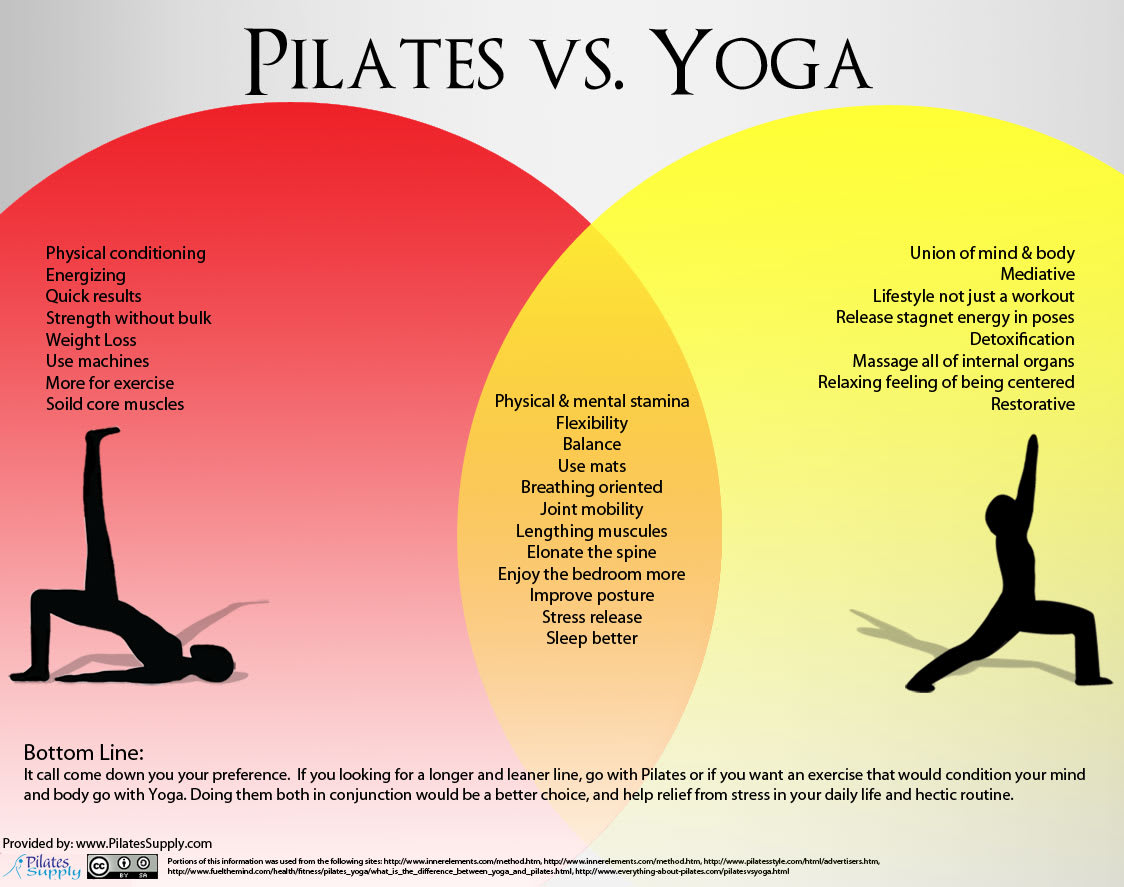 Fitness plays an important role in our life by improving our efficiency in professional and personal life. Fitness not only improves our body, but also our mind that can result in better performance. But the main question is; How to stay fit? Should I do yoga? Pilates? Gym? Etc…Today; we will discuss the basic differences between Yoga & Pilates, which can help you to choose the one that suits your needs.
Differences in Pilates and Yoga Exercises
There are various exercises which are common in Yoga and Pilates. Due to these similarities, it is not easy to explain the differences. Let's start with some basic information about how yoga and Pilates approach movements.
How Pilates works?
The main difference between Yoga and Pilates is that Pilates exercises are very much focuses towards the development of core strength and movements habits that can directly reflect into daily life.
How Yoga Works?
Yoga poses and exercises can also help in developing core strength but it is more focuses on stretching and flexibility. But it is less interested in daily movement mechanics than in expanding consciousness through movement of various parts of body.
Being a yoga practitioner, I am very much aware of benefits and consequences of Yoga Exercise but I hardly tried Pilates. I will really appreciate if you can share your experience and the main difference between Yoga & Pilates. That can help us to learn more about these amazing ways to stay fit!!
Image Credit : PilatesSupply.com
Resources to learn about Pilates Vs Yoga Exercises and Their benefits
According to you which is the most important benefits of Pilate and Yoga? Which is your favorite practice?