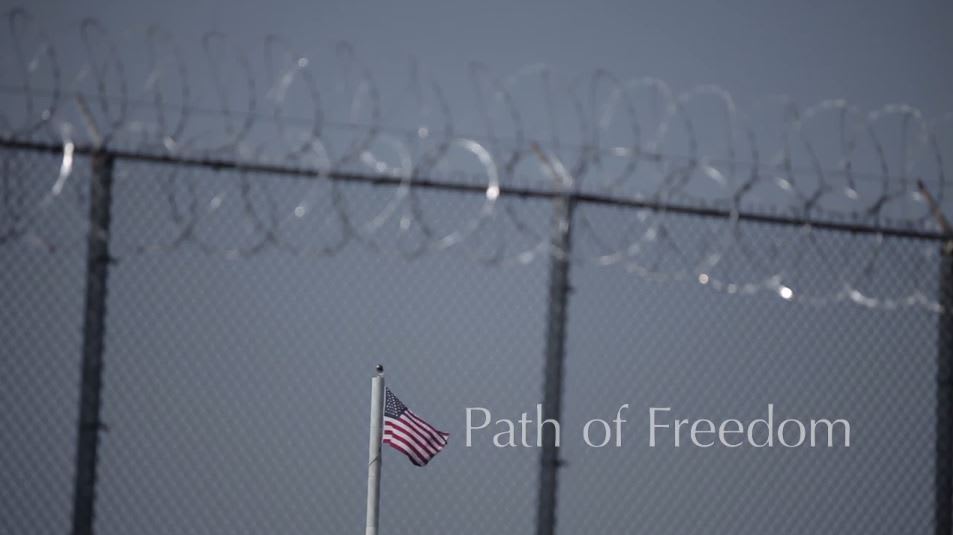 "Path of Freedom" is a short film about meditation that enters into the harsh environment of Prison's people where most of the Americans, say a group of 50 inmates are transforming their lives through Yoga. This emotional short film about meditation really makes a big difference in the lives of Prison Inmates. Every one American out of 100 is currently behind the bars. This short film clearly shows how prisoners can reach the level of forgiveness, inner peace, and sense of freedom even behind the bars. This film is a rare glimpse of the inner lifestyle of Inmates. This film follows the strategies of the former inmate called as Fleet Maull, who visit prison just to share his strategies about how to survive in jail also.
Fleet Maull introduced this short film from the John J. Moran prison of Rhode Island, who is also a creator of mindfulness based organization i.e. Prison Mindfulness Institute.  We know Fleet Maull as a former inmate and who is now making trip back to prison, not because of crime but to help people by giving extraordinary strategies of living mindful life through meditation even living in jail also. Truly this is so motivating for the current inmates to live better life. Fleet's organization brings Buddhist practices behind the bars. Maull gives all credit to meditation for better living in Prison and after completing 14 years in Jail he came out with the transformed self. His insightful efforts in the line of Prison lifestyle really works. His workings truly change the entire life system of Prison living, where inmates learn that they have a better choice and can control their actions and reactions as well.
According to one current incarcerated man, Living behind the bars is just like a vicious cycle because once you enter here your life will keeps on tumbling and tumbling. It is considered as a never ending wall that won't stop building except you find some best way to cope up with this wall or at least can face it. So with this objective, mindfulness as well as meditation gives them the feel to connect themselves and make them to be ok at their hard times. Meditation left greater impact on their lives while inside prison also. Most importantly, it gives chance for enlightenment not only imprisonment.
This short film is in brief yet inspiring for the Prison Inmates. This powerful film illustrates the living system of Prison Inmates with the help of Meditation. Though Meditation has immense benefits to health but it is a miracle remedy to boost level of confidence mentally.  This Go Project film i.e. Path of Freedom is a transformative programs in American Prisoners. With this brilliant short film, the producer wants to explain how tuff is life behind the bars but meditation can make this journey easy and comfortable. Meditation can create positive changes in the prison's life and recuperate them from this weird life. We can't discard the fact about the benefits of Meditation for the Prison Inmates.