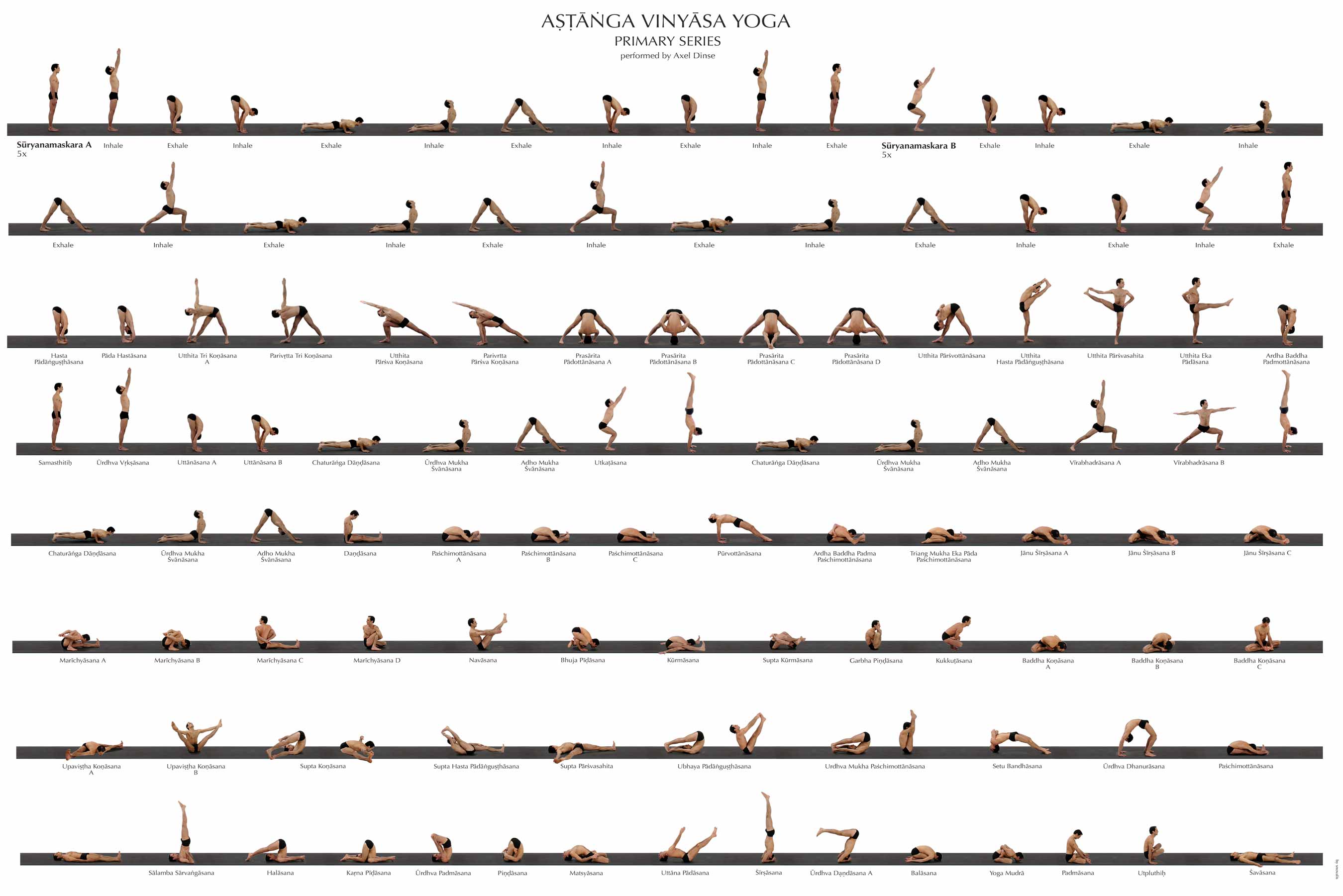 Recently I came across this wonderful visual of Ashtanga Vinyasa Yoga Primary Series performed by Axel Dinse. It is one of the most intense yoga practice that will give you flexibility and strength. I am sure this will help you to practice Ashtanga Yoga in perfect manner.
Brief about Ashtanga Vinyasa Yoga
Ashtanga Vinyasa Yoga is also known as Ashtanga yoga popularized by K.Pattabhi Jois and promoted as a modern-day of classical Indian yoga. Pattabhi jois is well known yoga teacher who started his yoga studies in 1927 at the age of 12. He established an institute for teaching yoga in 1948 which is known as Ashtanga (eight limbed) yoga.
Brief about Eight Limbs of Ashtanga
Ashtanga means eight limbs which were outlined by Sage Patanjali in his yoga sutras given below:
Kindly share your experience and feedback about Ashtanga Vinyasa Yoga in comments.