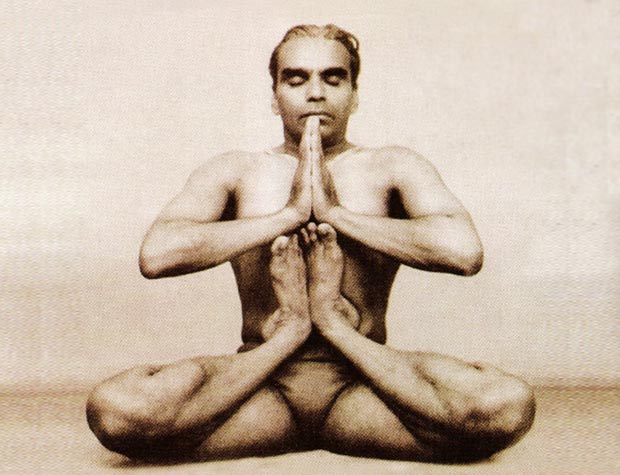 YogaCurious is celebrating BKS Iyengar's 95th birthday by sharing his work with our readers. As a part of this celebration, here we compiled a list of our favorite BKS Iyengar Yoga Videos on YouTube. In this list, you will find different yoga poses being performed by the legend. It is an amazing experience watching him doing yoga. The precision and energy that really encourage us to improve our yoga practice.
List of B.K.S. Iyengar Yoga Videos
BKS Iyengar pranayama Video
This video published on YouTube in 2006 and has over 685,430 views and many comments. In this Video, BKS Iyengar explaining the importance of Pranayama and some basic breathing process.
B.K.S. Iyengar 1938 newsreel Part 1 (SILENT)
This Iyengar yoga video is considered one of the most oldest video that was captured by McPetruk in 1938. The Video shows different advanced yoga poses performed by BKS Iyengar.
BKS Iyengar Practicing Backbend in 1991
This yoga video includes some advance back-bend yoga poses performed by BKS Iyengar in 1991 at Pune. With over 3,50,000 views, this video is considered one of the most popular yoga videos on YouTube.
yoga – iyengar 1976
This 58 minutes long BKS yoga video may captured in 1976 in black & white color. In this video, he teaches many yoga poses with their benefits and different breathing exercises.
The Body Is My Temple, Asanas Are My Prayers
One of the most popular documentary shows BKS Iyengar practicing different yoga poses. This film was captured in 2005 during Light On Life tour of the United States.
Master Class with B.K.S. Iyengar
This Yoga video of around 2 hours and 15 minutes includes detailed interview and yoga practice of BKS Iyengar during his visit to Iyengar Institute in London in October 1985. He consulted a master class in classical yoga posture and also gave an interview that is included in this video.
At the age of 96 BKS Iyengar is still healthy and active which shows how Yoga can help us to improve our life and health. Do you practice yoga? share your experience with our readers.